Goldberg Presents in Paris
---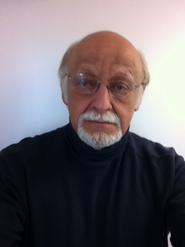 Associate Professor of Art History Stephen J. Goldberg delivered two presentations on Chinese art history at the Institut national d'histoire de l'art in Paris on March 18.
"Landscape Painting and the Subtle Art of Dissent" (La peinture de paysage et l'art subtil de la "dissidence") examined the use of Chinese landscape painting to both affirm and critique the social and political conditions during the Song (960-1279) and Yuan (1279-1368) dynasties.
"Buddhism and Buddhist Art in China" (Bouddisme et l'art Bouddhique en Chine) traced the transmission, cultural translation, and adaptation of Buddhism and Buddhist art in China, from the Han (206 BCE-220 CE) through the Tang (618-906) dynasties.