Goldberg Presents Paper at Conference
---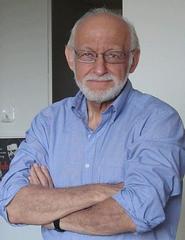 Associate Professor of Art History Stephen J. Goldberg presented a paper titled "On the Aesthetic Reception of the Art of Chinese Calligraphy," at the Mid-Atlantic Regional Association for Asian Studies, held at Villanova University in October.

The paper began with the observation that today there is a general tendency to consider all forms of Chinese writing executed in the traditional medium of brush and ink as shufa ??, a term traditionally used to denote the "art of writing." This conflates the ordinary practice of writing Chinese characters (xiezi ??) with shufa (the "art of writing"). It also begs the question as to how to define Chinese writing as an aesthetic practice?

In this presentation, it was argued that a calligraphic work of art is not simply a textual inscription, but a temporal transcription of the expressive, autographic gestures of the calligrapher in the visible traces of ink. The presentation explored these ideas and their implications for the aesthetic reception and practice of Chinese calligraphy.