Goodale and Nauman Present "Digging into First Nations History"
---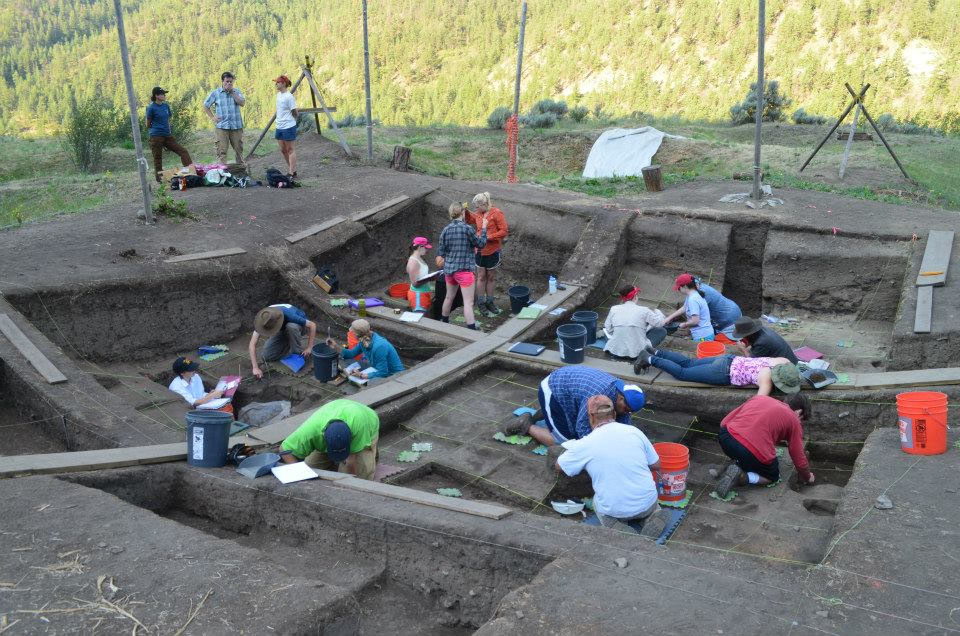 Assistant Professor of Anthropology Nathan Goodale and Visiting Instructor Alissa Nauman presented "Digging into First Nations history in the Columbia Valley: Lessons from an archaeological dig near Lemon Creek" at Revelstoke Museum in Revelstoke, British Columbia, Canada, on Monday, July 29. They discussed their recent findings at the Lemon Creek site and the archaeological evidence of First Nations activity in the Columbia Valley.
Goodale and Nauman and the students involved in the archaeology field school they directed this summer have carefully studied the soil in and around the indentations left from large pithouses, some of which date back 3,800 years. The Lemon Creek site contains 32 pithouse indentations, some of which the archaeologists estimate housed up to 55-60 people.