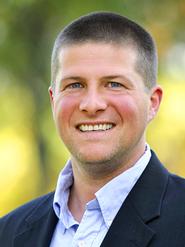 "Mummy Jum: The Shaker-Pilgrim Encounter of 1817-1818," an article by Director and Curator of Special Collections and Archives Christian Goodwillie was published in Communal Societies Vol. 34, No. 1, 2014. The semi-annual journal is published by the Communal Studies Association.
He also co-edited a three-volume set titled Shaker Autobiographies, Biographies and Testimonies, 1806-1907. It includes first-hand accounts that provide a glimpse into the day-to-day realities of 19th-century Shakers' lives.

The set, co-edited with Glendyne R. Wergland, is the second installment in the American Communal Societies series Goodwillie is editing with Peter Hoehnle of the Amana Church Society in Amana, Iowa. All are published by Pickering & Chatto (London).
Goodwillie edited the first set in the series, Writings of Shaker Apostates and Anti-Shakers, 1782–1850, in 2013.
The publisher called the series an "ambitious wide-ranging series" that "presents rare primary resource material on the utopian communal societies of America."