Gordon Kaye '74 Writes Article on Designers and Print
---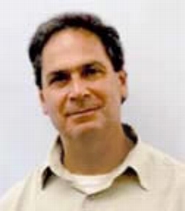 Gordon Kaye '74, editor and publisher of Graphic Design USA magazine, recently published an article titled "Designers and Print: Ain't Nothing Like The Real Thing" as part of a series for Xerox Corporation. In it he investigates the reasons why most professional graphic designers still work on print.

Kaye has identified five basic reasons graphic designers use print, which he explores in his article: its physicality, its practicality, its ability to coexist peacefully with new media, its efficiency, and its ability to endure. "For most designers," he says, "print promises an authentic human connection that they fear is being lost in our increasingly digitized daily lives. The real, tangible, sensual attributes of print, they argue, enable it to touch people emotionally and convey trust, a rare and effective result at a time when the dominant media are cool, ephemeral and distant, and our institutions feel likewise."

At Hamilton, Kaye majored in government and was a member of Phi Beta Kappa. He went on to earn a joint degree in law and public policy from Princeton University and Columbia Law School. Before joining GDUSA he served as a communications lawyer for a private law firm and later for the NBC Television Network, where his assignments included NBC News and Saturday Night Live.