Grayson McCouch '91 Leader in the Arts
---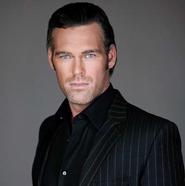 Grayson McCouch '91 was featured as a "leader in the arts" by Canyon News (Calif.). According to the article, McCouch has grown as an actor for the past two decades. He made viewers fall in love with his character Morgan Winthrop on NBC's Another World.

The article continues, "He then showed he had the acting chops to do big screen mega-hit films like his work in Armageddon and then he topped himself with his work in both Aaron Spelling's soap Beverly Hills, 90210 and the haunting drama All Souls." In that, he portrayed a reincarnated Union soldier whose second life was as a physician at a famed and respected medical center in Boston. McCouch also won raves for his performance as a southern planter in the hit UPN drama Legacy.

McCouch is a classically trained actor who received his bachelor of arts in theater from Hamilton College and later studied at the British American Drama Academy through the Oxford-Yale program. The article notes that "he utilizes the simplest and most effective gifts to stun the audience." McCouch spent more than four seasons with the Williamstown Theater Festival where he performed in Arturo UI, "The Visit," "Threepenny Opera," "A Midsummer's Night Dream," "Inherit the Wind" and "The Moon Stone." While in London, he also performed in Electra at the Almeida Theater and Women Beware Women at the Royal Court.