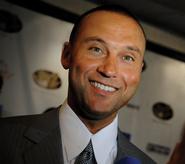 The Sacerdote Great Names Series event with Derek Jeter will go on as scheduled on Wednesday, Dec. 10, at 7:30 p.m., in the Margaret Bundy Scott Field House.
News about any possible changes to the event will be posted on the Great Names website and the Hamilton news page.
Check out The Scroll for social media event coverage and see pictures and posts tagged #JeterAtHamilton.