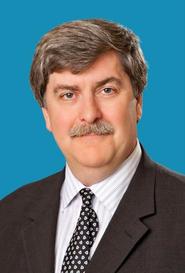 Toms Dolan '78 recently announced plans to retire as superintendent from the Great Neck School District, a post he has had since July of 2009. Dolan received a standing ovation from community members following his announcement at the Great Neck Schools Board of Education meeting.

"I am seldom more proud than when I tell people that I am superintendent of the Great Neck Public Schools," Dolan said. "It is my great honor to serve this community and this board." Dolan reports his impending retirement as a way to support his effort to be an active and involved grandparent. He is looking forward to writing new chapters in his life, possibly pursuing his passion of teaching at a university level.

Dolan graduated from Hamilton College in 1978 with his Teaching Certification and degrees in psychology and history. He then went on to receive a Master of Science from CUNY Queens College in 1983, and later received a doctoral degree in education from Hofstra University.

Though Hamilton is "a small school in Central New York," Dolan describes its impact as one that has been very significant. On a personal level, his father graduated from Hamilton in 1951, and his oldest son was christened in the chapel on his graduation weekend in 1978. Professionally, he has also worked with a number of alums throughout his career in education. Hamilton has been omnipresent in Dolan's life, to which he is very thankful.