Green Science Policy Institute Director Arlene Blum to Lecture
---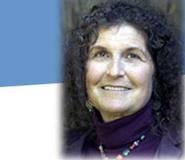 Dr. Arlene Blum, executive director of the Green Science Policy Institute and a biophysical chemist, will lecture about health risks associated with the widespread use of chemical flame retardants on Monday, Oct. 19, at 7 p.m. in the Science Center's Kennedy Auditorium. The lecture is sponsored by the Chemistry Department and Outdoor Leadership Center and is free and open to the public.

Blum holds a doctorate in biophysical chemistry, and she has taught at Stanford University, Wellesley College, and U. C. Berkeley. She is the founder of the annual Berkeley Himalayan Fair and her articles and photographs have appeared in many publications including National Geographic, Smithsonian, and Science magazines.

in 2008 Blum gave a lecture at Hamilton titled "Breaking Trail: Mountains and Molecules," which recounted her numerous mountain-climbing adventures.