Group Attends Women in Computing Conference
---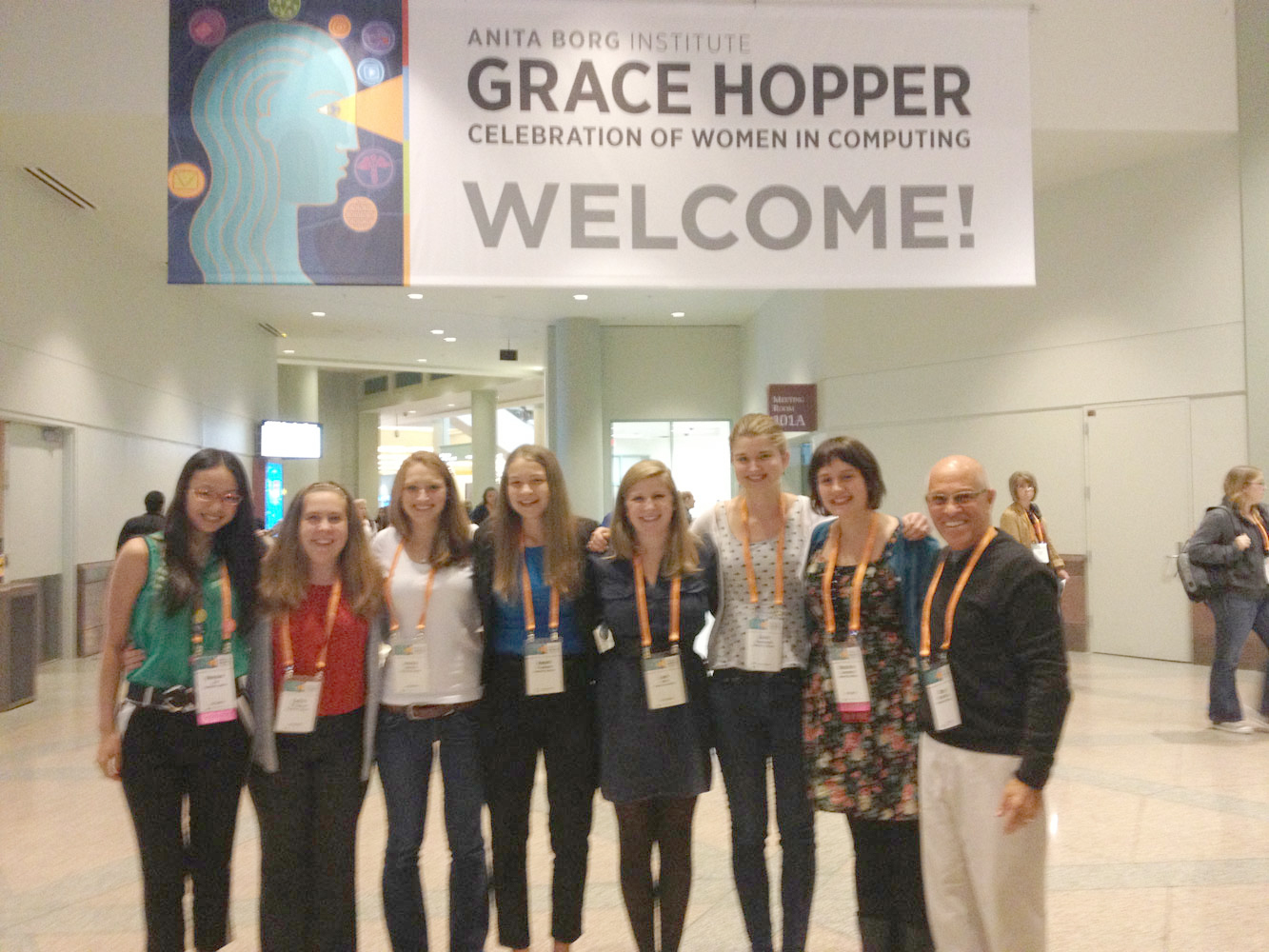 Stephen Harper Kirner Professor of Computer Science Stuart Hirshfield, along with seven students, attended the Grace Hopper Celebration (GHC) of Women in Computing Conference Oct. 2 – 5 in Minneapolis. Student attendees were Meichen Jin '17, Caitlin O'Connor '14, Jessica Shelton '15, Rachel Friedman '15, Leah Wolf '14, Sarah Hammond '14 and Madeline Umscheid '14.
The group attended the conference with a Clare Booth Luce Foundation (CBL) grant and support from the Dean of Faculty's office. The CBL grant is dedicated to supporting and encouraging female students to pursue academic and professional careers in computer science, chemistry and physics.
Inspired by the legacy of Rear Admiral Grace Murray Hopper, the GHC was founded in 1994 as a way to bring the research and career interests of women in computing to the forefront. Presenters are leaders in their respective fields, representing industrial, academic and government communities.
Leading researchers present their current work, while special sessions focus on the role of women in today's technology fields, including computer science, information technology, research and engineering.
The students attended talks and panels that presented a wide range of topics, including mobile computing, software engineering, medical technology and applications, academic initiatives and media and entertainment. There was also a job fair and career track, and all of the attendees were interviewed for either full-time positions upon graduation or for summer internships.
Hirshfield said the conference is "the preeminent conference of its type in the world."
"When the conference began only a few years ago," he said, "there were about 200 attendees. This year's conference drew more than 4,600 students, faculty and professionals."