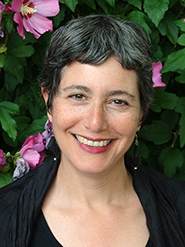 A review of The Banquet of Donny & Ari: Scenes from the Opera, a novella-in-verse by Professor of English and Creative Writing Naomi Guttman, was recently published in Alimentum: The Literature of Food. A contemporary reinvention of the story of Dionysus and Ariadne, The Banquet of Donny & Ari was published last spring by Brick Books.
Reviewer Becca J.R. Lachman of Ohio University called Guttman's characters "vivid and unpredictable, achingly human yet trying their best to lift themselves out of the muck of mortality" and said she wished the story "would become an HBO television series."
The Banquet of Donny & Ari was recently named a 2015 CNY Book Awards finalist by the YMCA's Downtown Writers Center. The winners will be announced live on Dec. 3 during the CNY Book Awards Reception at the Central New York Philanthropy Center in Syracuse, N.Y.