Guyot-Bender Awarded Camargo Foundation Fellowship
---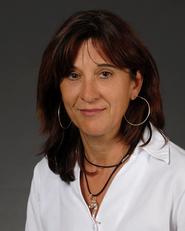 Professor of French Martine Guyot-Bender recently received a Camargo Foundation Fellowship for spring 2010 to work on a book on film documentaries. She will be spending her sabbatical leave at the Camargo Foundation, in Cassis, France, researching the link between the (stern) subjects of social French documentary and aesthetic choices, with an emphasis on ISKRA, an underground French film producing company started by Chris Marker in 1967. The Camargo Foundation was created by independent filmmaker Jerome Hill.

While low profile, ISKRA produces five to six social documentaries a year, mostly for French television (Canal +, France 5) and for the Franco-German channel, ARTE. It is the film documentary producer that has been the longest in existence in France, author of 107 films that, together, propose a vivid portrait on social France since the late sixties.

Also, in November Guyot-Bender presented a conference paper at San Francisco State University (Pacific Modern Language Association), "The Quick Sands of Digital France" on the open use of digital media in the classroom.