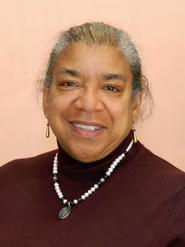 Shelley Haley, professor of classics and Africana studies, was invited to be a guest facilitator for a Mellon workshop on "Sex and Gender in Past Societies: New Theories and Approaches."
The workshop was held on Oct. 27 at Brown University. Its focus was on the current state of feminist and gendered approaches to early and pre-modern societies across a variety of academic disciplines including classics, history, archaeology, the history of art and architecture, and religious studies.
Haley provided feedback on the written work of the participants. She also discussed her work applying the theoretical lens of critical race feminist theory to classics studies. In addition, she met with classics graduate students in a mentoring session about getting started in the field of classics.