Hamilton Campaign Reaches $117 Million Goal
---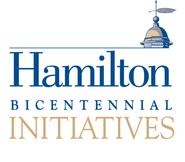 Bicentennial Initiatives, a campaign to raise $117 million primarily for three Hamilton College priorities, has reached its goal 16 months ahead of schedule.
"Our alumni, parents and friends have responded generously to Hamilton's three most pressing needs," said Jeff Little, chair of the campaign and vice chair of the Board of Trustees. "Achieving this level of success, in the midst of this economy, speaks to the loyalty of our constituents and their understanding of how important these priorities are to Hamilton's future."
Bicentennial Initiatives was launched to provide resources for endowed scholarship aid as part of the college's need-blind program, new facilities for Hamilton's theatre and studio arts programs, and unrestricted support for the college's Annual Fund. Even though the $117 million target has been reached, Little said the separate goals for the three priorities that comprise the overall campaign have not yet been met, because some donors have directed their gifts toward other important needs on campus.
As part of this campaign, Hamilton is seeking $40 million for endowed scholarship aid, $35 million for the new arts facilities and $30 million in unrestricted support for the Annual Fund. Throughout the campaign, a portion of each year's Annual Fund is being allocated to support the need-blind initiative until the new endowed funds begin generating income.
The campaign went public in December 2010 with $70 million already raised, meaning $47 million has been paid or pledged in the past 15 months. The campaign is not scheduled to conclude until June 30, 2013. Trustees will decide at their quarterly meeting in June whether to raise the goal.
Little said Bicentennial Initiatives had a significantly smaller goal than Excelsior, the previous campaign that raised $183.3 million when that effort concluded in June 2008. "Our objective was not to set a fund-raising record, as nice as that may be," said Little. "This campaign was about meeting critical needs for the college. We asked our supporters to help us keep a Hamilton education affordable with new resources for financial aid and to help us upgrade facilities that are limiting the creative potential of students and faculty. They have responded generously despite a difficult economy, and we are very grateful."
Gifts to the campaign included the largest contribution in the college's history, $16 million from the SunUp Foundation for scholarship aid, faculty research and new arts facilities. Hamilton alumnus Edward Taylor and his wife Virginia are directors for the foundation.