Hamilton Celebrates The Power of Many Day
---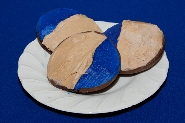 Income from tuition, room and board provides 65 percent of the cost of a Hamilton education. The difference — a full 35 percent — is made up by gifts from alumni, parents and friends, both contributions made this year and income from the endowment.
This gives February 22 special symbolic meaning. It marks the day on the academic calendar when students stop paying for their experience on College Hill and turn over that responsibility to the philanthropy of others.
"A highly personalized education of the caliber delivered at Hamilton is expensive. From its earliest days, the College has been blessed with generous donors committed to advancing the ideals of a liberal arts education," said Jon Hysell '72, P'04, executive director of alumni relations and annual giving. "Throughout the years all students — whether or not they received financial aid — had a good portion of their college costs covered by those who came before them."
To raise awareness about the College's finances and celebrate the tradition of philanthropy at Hamilton, the Senior Gift Committee and the HALT (Hamilton Alumni Leadership Training) Group declared February 22 The Power of Many Day. To mark the occasion, Vice President for Administration and Finance Karen Leach will address "Where Your Tuition Dollars Go" at noon in the Bradford Auditorium in Kirner-Johnson Hall. Posters around campus feature examples of the impact of donor support, and the dining hall is replacing traditional half-moon cookies with "65/35" cookies (65 percent of the frosting is chocolate; 35 percent is vanilla).

For 30 consecutive years, more than half of Hamilton alumni have supported the Annual Fund. This ranks the College in the top 1 percent of colleges and universities nationwide. In addition, 4,783 alumni are members of the Continental Continuity Club, having given to Hamilton for 10 or more consecutive years — or every year since graduation for Graduates of the Last Decade (GOLD) alumni.