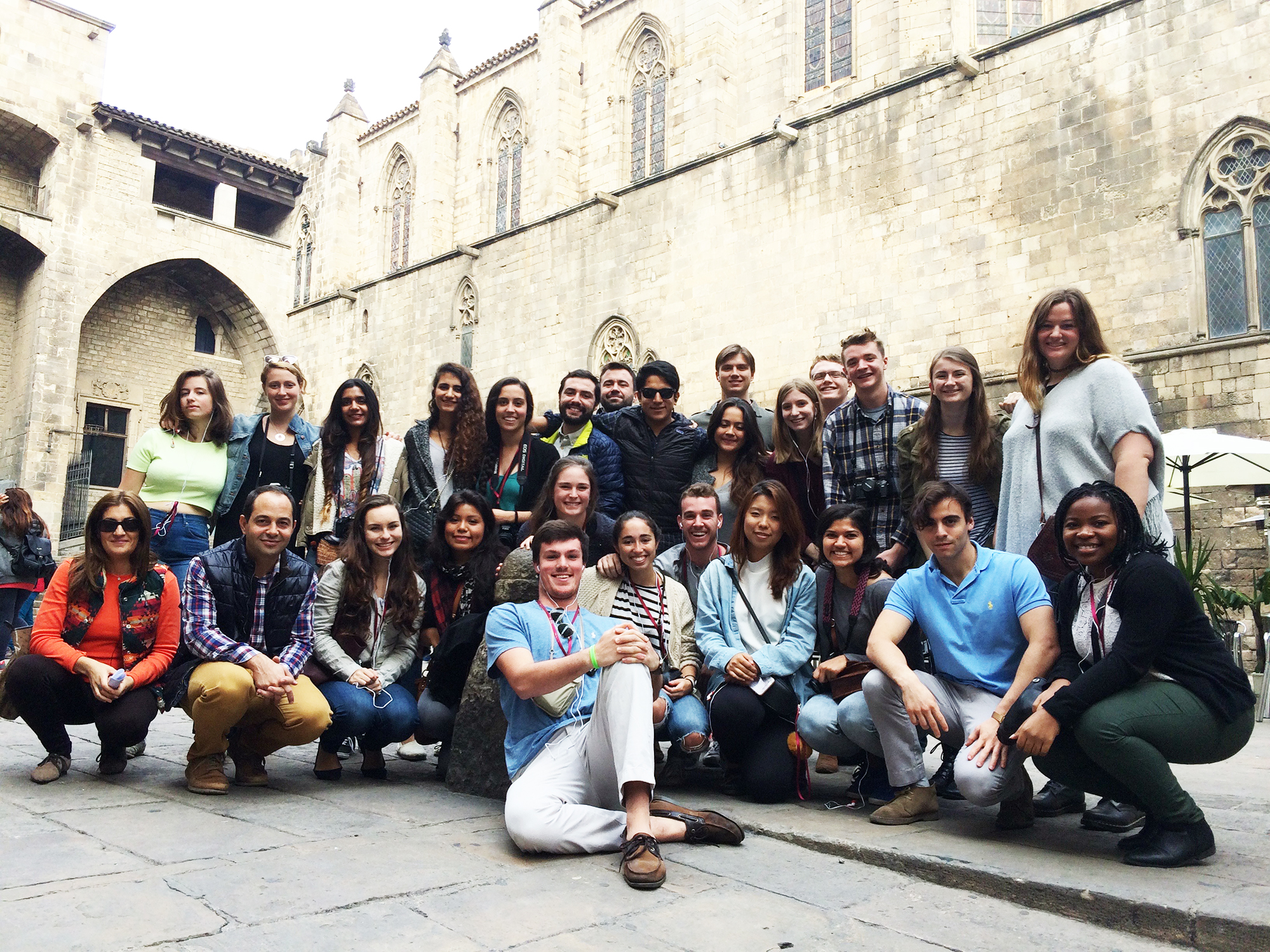 Students on Hamilton's Academic Year in Spain program left Madrid on Nov. 12 for a four-day cultural trip to Barcelona, the second largest city in Spain. Capital of Catalonia, and the most important port of the Mediterranean coast in Spain, Barcelona offers a wide diversity of cultural experience. The students were able to explore the city´s unique personality, language, and culture, and experience first-hand its strong sense of identity and uniqueness.
Many great painters and artists worked in Barcelona at some point, and their influence is still evident around the city. Picasso and Miró are only two of the natives who have museums dedicated to them.
The students were able to witness its impressive modernist architecture, and masterpieces by one of the most famous architect, Antonio Gaudi. They were most impressed by the Basilica of La Sagrada Familia, which is still under construction since 1882.
The group was together in Barcelona while the terrorist attack took place in Paris. They were emotionally affected by the events, and send their sympathy and support to their peers studying in France.