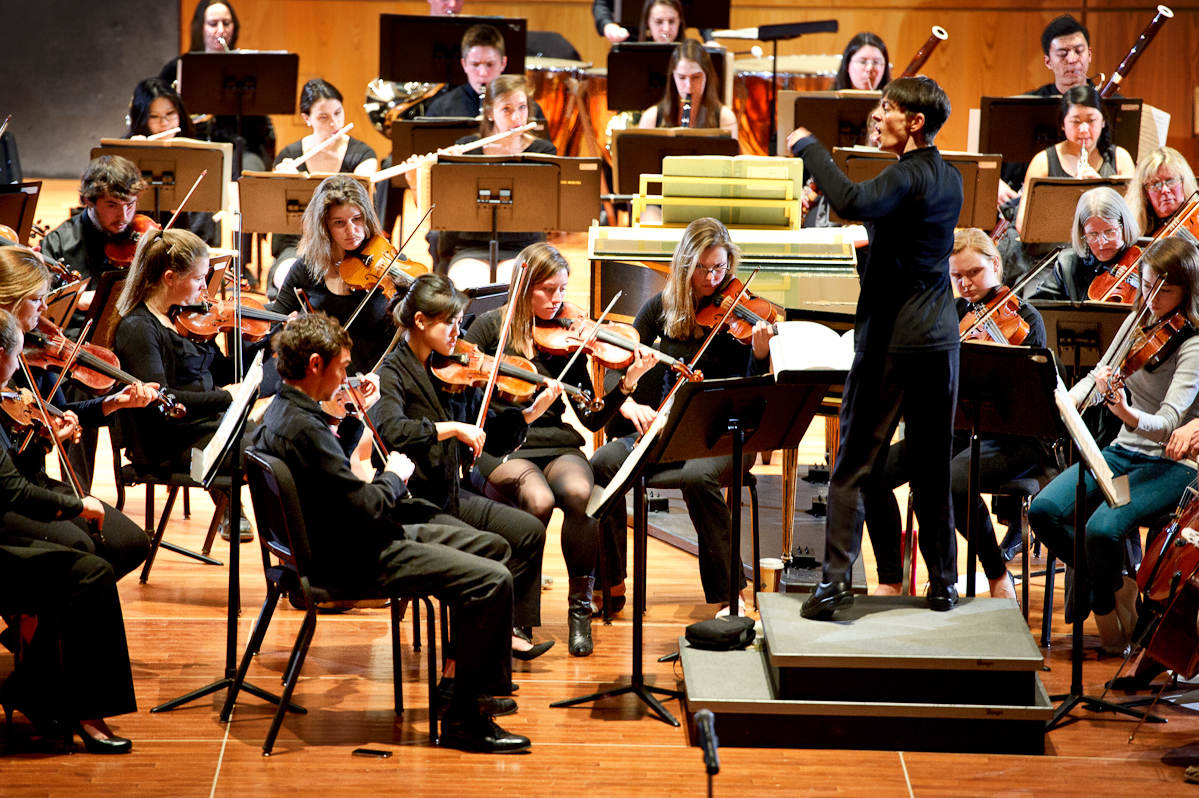 The Hamilton College Orchestra, conducted by Heather Buchman, will perform its final concert of the season on Friday, May 1, at 7:30 p.m., at Wellin Hall in the Schambach Center for Music and the Performing Arts.
The program will include Brahms's Symphony No. 4 in E-minor and the first movement of Mendelssohn's Violin Concerto, with Candice McCardle, violin.
McCardle is a senior studying public policy. She began playing the violin at the age of four. She is the concertmaster for the Hamilton College Orchestra and she performs regularly both as a soloist and as a member of the Hamstrings Quartet. After graduation, McCardle plans to pursue a career in public health and hopes to continue playing the violin.
Associate Professor of Music Heather Buchman is director of the Hamilton College Orchestra, as well as education and outreach conductor for Symphoria. Buchman completed professional studies in conducting at the Juilliard School, and earned a master's degree in orchestral conducting from the University of Michigan and a bachelor's degree and performer's certificate in trombone from the Eastman School of Music. She was awarded one of the first Women Conductors Grants from the League of American Orchestras.
This concert is free and open to the public. For more information or directions to Wellin Hall, call the box office at 859-4331 or visit www.hamiltonpa.org.