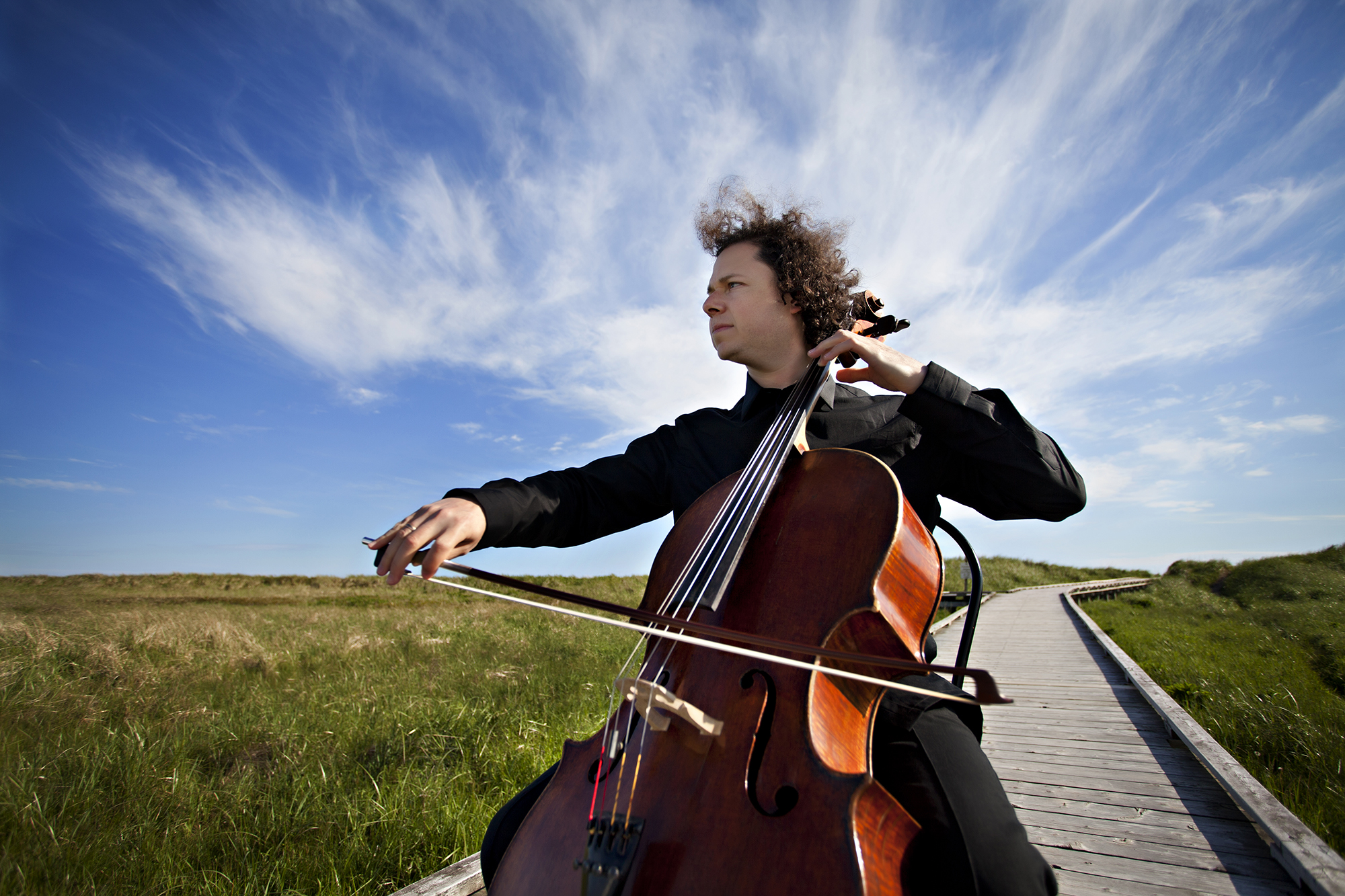 Hamilton College Performing Arts continues the fall series presenting cellist Matt Haimovitz. Haimovitz comes to Hamilton with a unique concert-going experience – a moveable feast of Bach's Suites for Unaccompanied Cello. One suite, accompanied by overtures recently commissioned by Haimovitz, will be performed on Friday, Nov. 6, at three separate locations around campus and in the village of Clinton, with the balance of the suites and overtures in Wellin Hall, Schambach Center on Saturday at 7:30 p.m. The mini-concerts are free, while the Saturday evening concert requires tickets.
The schedule for Friday, Nov. 6 is as follows: noon, Taylor Science Center Atrium, Hamilton College campus; 3:30 p.m. Kirkland Town Library; 6:30 p.m., Howard Diner, Hamilton College campus.
Renowned as a musical pioneer, Haimovitz has inspired classical music lovers and countless new listeners by bringing his artistry to concert halls and clubs, outdoor festivals and intimate coffee houses, any place where passionate music can be heard. He made his debut in 1984, at the age of 13, as soloist with Zubin Mehta and the Israel Philharmonic. At 17 he made his first recording with James Levine and the Chicago Symphony Orchestra. The solo cello recital is a Haimovitz trademark, both inside and outside the concert hall. He was the first classical artist to play at New York's infamous CBGB club, in a performance filmed by ABC News for Nightline UpClose.
Tickets for the culminating performance on Saturday are $20 for adults, $15 for senior citizens and $5 for students. All seating is general admission. For more information, call the box office at (315) 859-4331 or visit www.hamiltonpa.org.