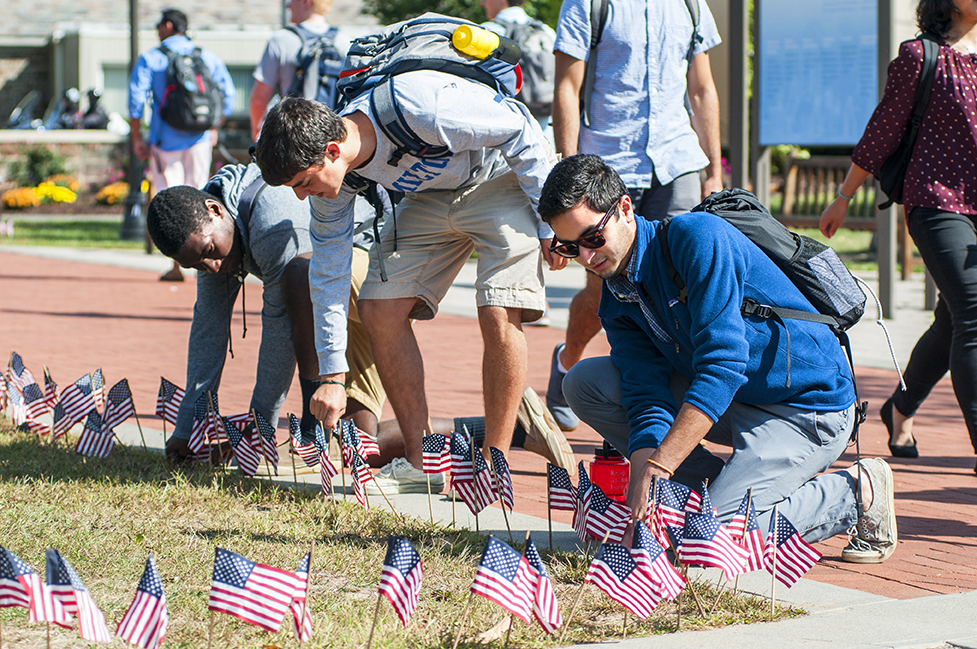 The Hamilton College community remembers the victims of the 9/11 attacks on the 14th anniversary of the tragedy.
The College Republicans and the College Democrats set out the annual display of 3000 American flags along Martin's Way in memory of those who lost their lives, including Hamilton alumni Arthur Jones III '86, Adam J. Lewis '87 and Sylvia San Pio Resta '95.
Hamilton's Chaplaincy is planning a vigil walk, starting at Sadove Terrace by the tree, and then walking in silence to the chapel steps. Anyone who would like will offer a word or two about someone they know who died, or a thought about the significance of the day is welcome.