Hamilton Does it in the Dark
---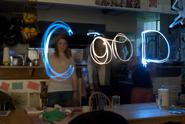 Hamilton's annual "Do it in the Dark" Dorm Energy Battle is in its final stretch. The campus-wide competition between residence halls began Feb. 13 and will end March 5. The residence hall that reduces its energy consumption the most will win a weekend breakfast catered by Bon Appétit.

The college as a whole is also competing in an intercollegiate energy battle called the New York Negawatt Challenge Energy Reduction Competition. Hamilton has a significant lead in this competition against the other schools, with Hobart and William Smith, Skidmore, St. Lawrence, and Colgate trailing Hamilton, respectively.

With a few days left in the competition, Hamilton has, thus far, saved 34,350 kilowatt hours of electricity, $5,496, and has prevented 31,156 pounds of carbon dioxide from entering the atmosphere. To monitor the completion and real-time energy usage in dorms and other buildings throughout Hamilton, go to Building Dashboard.

The challenges were organized by the Hamilton Environmental Action Group (HEAG), and Brian Hansen, director of environmental protection, safety and sustainability. HEAG's best tips for students to conserve energy include the obvious "turn off the lights" and "keep windows closed," but also lesser known ways to conserve energy such as "press 'bright colors' to wash your laundry with cold water" and "open your blinds to let sunlight in during the day."

If Hamilton wins the intercollegiate competition, Karen Leach, vice president of administration and finance, has promised to work closely with HEAG to find the funding necessary to create a sustainable and well-run reusable mug program, a project that was attempted two years ago but did not have the funding to back it up.

This is the first ever small New York Negawatt Challenge. In previous years Hamilton has competed in a larger competition against 30 to 40 schools in the Northeast. According to HEAG officer Claire Zurlo '14, "Last year Hamilton came in near last because, in general, Hamilton is already very energy-conscious. Because Physical Plant is usually on top of everything, it was harder for Hamilton to make great reductions. Competing against four other schools is a much more obtainable goal."

According to Hansen, "Hamilton is currently 'leading the pack.' We have an energetic group of students within HEAG and the RTF (Recycling Task Force) who are taking leadership roles within the student body to change behavior," he said, "and, our Physical Plant is committed to facilitating energy conservation through education and investment in our facilities."
The intercollegiate competition is only measuring total residential hall energy reduction, not the entire campus's energy reduction. This puts more of the onus on the students, not Physical Plant, to make Hamilton win. Hansen explained that it would not be possible to include all buildings in the energy battle. "I have to assume most of the reporting buildings tend more often to be residential spaces. So it only makes sense to make this a dorm competition," he said.

While Hamilton is leading the intercollegiate competition, the Woollcott Co-op is currently leading the Hamilton energy battle and has (as of Feb. 29) reduced its electricity consumption by 23.3 percent. Root Residence Hall and Major Residence Hall follow slightly behind at 19.3 and 13 percent reduction, respectively. Only three of the 29 total residence halls have not reduced their energy consumption.

Co-op member David Hyman '12 explained that the Co-op began to take the energy battle seriously about two weeks ago, when they saw the dashboard and realized that the Co-op was in second by quite a significant amount behind Root Hall. "We've unplugged all of the appliances that we don't need to use and we've even gone as far as to cook and eat dinner in the dark. We opened the doors to the hallways so that we could use the safety lights for light, which gave the room a nice ambiance," he explained.

Co-opers believe that unplugging the fridge was the major factor in pulling ahead of Root in the competition, but all of their efforts have had an impact. They explained that the 'dark dinners' were mostly for fun. The students ate by the light of 'flashlight lanterns,' flashlights stuck inside Mason jars to spread the light.

As Zurlo, who is also a Co-oper explained, "In general, this energy battle has given us a common goal. We've had a great time doing it, regardless of the end result."

Even Co-op members who were peeved by the dark dinners at first, have come around and begun to help save energy as well. "I was a little skeptical at first, but I get more on board with it every day because of the community atmosphere," said Chris Whiting '14.

Root Hall's greatest challenge is that it is a much larger residence hall than the Co-op. Although energy saved is based on a baseline measurement taken from the two weeks prior to the competition to make the residence halls comparable, it is more difficult to get such a large number of students to take the initiative on the energy battle.

According to Root resident Katrina Keay '14, "I think that what is helping Root is that some people are taking it very seriously, even if some don't really care. The common room lights are on less, and I know people have been unplugging things and, keeping lights off."

In Keay's opinion, it doesn't really matter who wins the dorm energy battle. "I just hope Hamilton can win so we can get the reusable mugs so people stop wasting so many paper cups."

Of note is that the energy battle only accounts for electricity. Almost all residence halls on campus have natural gas heating, with the exception of Milbank, Babbitt and Bundy which have electric heating.

Whether the energy battle has a lasting impact remains to be seen. Hansen said "It's tough to tell because the very nature of these competitions is so weather dependent. In fact, even in this competition, if the three-week competition period had been substantially colder than the two week baseline comparison period, all competitors would likely see energy increases due to higher heating loads. That's why this [intercollegiate] competition is structured better, because it compares the relative energy values across five participating schools, each of which has been comparably impacted by the New York climate."

Zurlo hopes that the competition does have lasting impacts on students' habits, even if such drastic changes as unplugged refrigerators and dark dinners are not sustainable.

In any case, the administration is committed to continually trying to reduce energy into the future. "Hamilton's climate action plan commits us to increasingly stringent carbon footprint impacts through a combination of strategies – of which energy conservation efforts, efficiency improvements and the purchasing of renewable energy credits are just a few," said Hansen.