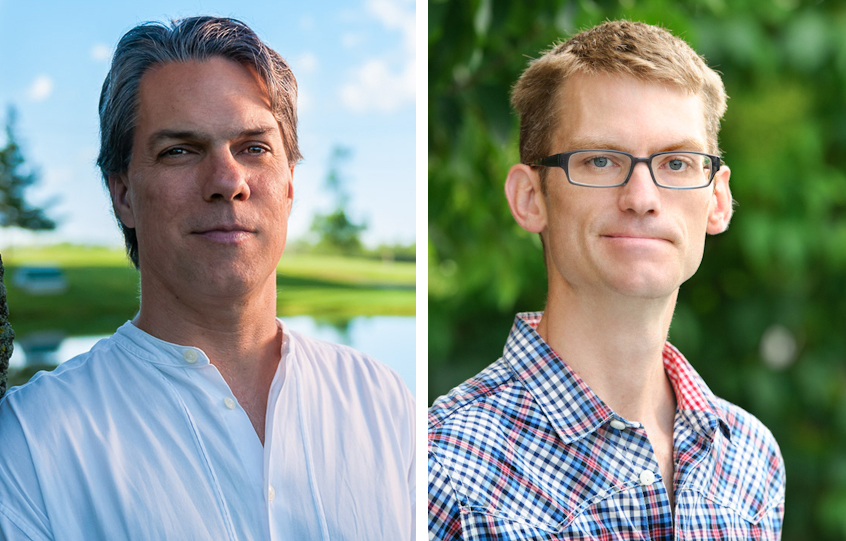 Hamilton research projects were featured in letters to the editor in both The New York Times and The Wall Street Journal this week. On Jan. 13, a letter by Visiting Associate Professor of Religious Studies S. Brent Plate and Assistant Professor of Art Robert Knight about their research on the transition of sacred spaces was published by the Journal. A letter by Senior Director of Media Relations Vige Barrie about a Levitt Youth Poll was included in the Jan. 13 edition of the Times.
In the Journal's letters section titled "Recycling Europe's Empty Churches," Plate and Knight responded to a Jan. 3 article, "Europe's Empty Churches Go on Sale" that addressed how unused churches were being converted for other non-religious uses. The pair "noted parallels to our research here in the U.S. but with some important differences."
The professors pointed to their two years of research "documenting religious buildings in the rust-belt city of Utica, N.Y. We find similar problems to those of Europe, as congregations dwindle and beautiful old buildings are left with little money for maintenance. Yet we are also finding a tremendous reuse of buildings by groups of differing faiths."
Plate and Knight also noted that in Europe, too, churches are being used as sacred spaces by different groups than those for whom they were originally constructed. "Old churches are also becoming mosques, from Duisburg, Germany, to Amsterdam to London. … To surmise that the sacred is becoming secular is to miss the larger dynamics at play. Instead, the sacred is just as likely being re-sacralized."
In "Abortion Views, Not Always Predictable" in the Times, Barrie's letter addressed a Jan. 3 opinion piece titled "The Abortion Stereotype" that detailed surprising differences in opinion on abortion between the sexes among conservatives and liberals. Her letter highlight a 2006 poll conducted by the Arthur Levitt Public Affairs Center with Zogby International of younger respondents, 1,000 high school seniors across the country that revealed some equally unexpected results.