Hamilton hires men's ice hockey coach
---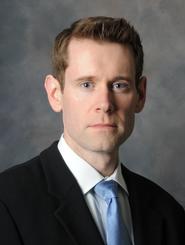 Rob Haberbusch, the associate head men's ice hockey coach at the U.S. Military Academy (Army) since 2008, has been selected the sixth head coach in Hamilton College men's ice hockey program history.

Haberbusch succeeds Norm Bazin, who was named head coach at the University of Massachusetts-Lowell for its NCAA Division I program in late April after three seasons at Hamilton. Haberbusch inherits a program that captured first place in the New England Small College Athletic Conference at the end of the 2010-11 regular season.

"I am honored to accept the position of head hockey coach at Hamilton College," Haberbusch said. "Hamilton's excellent academic reputation, coupled with its storied hockey tradition, made this an easy decision. I am eager to meet the team and get started. My family and I are extremely excited to join the Hamilton community."

Haberbusch has been the associate head coach at Division I Army since 2008, and was hired as an assistant coach at the Academy in 2003. He helped guide the team to 83 wins the past eight seasons in Atlantic Hockey Association (AHA) play. This is his first head coaching job at the collegiate level.

"Rob Haberbusch brings a wealth of coaching experience to the Hamilton men's ice hockey program," Director of Athletics Jon Hind '80 said. "Rob played an integral part in two of the most successful seasons in Army men's hockey history. I am confident he will continue to build on our program's rich tradition and recent success."

In 2007-08, Army won 19 games, including a record of 17-8-3 in the AHA. The 17 Atlantic Hockey victories still stand as the program record in conference play. The team earned the Atlantic Hockey regular season title -- their first championship of any kind in men's hockey -- and reached the semifinals of the conference championship.

The previous season, the team went 17-12-5 overall and 15-8-5 in the conference. Army advanced to the Atlantic Hockey championship game, where they fell to the Air Force Academy.

While at Army, Haberbusch worked under Rob Riley, now head coach of the Columbus Blue Jackets' AHL affiliate Springfield Falcons, and Brian Riley, who was the Atlantic Hockey coach of the year in 2006, 2007 and 2008. Haberbusch was part of the Army Athletic Association's coaching staff of the year in 2008. Army claimed the Atlantic Hockey team sportsmanship award in 2009 and 2010.

Haberbusch played a major role in the recruitment of one NHL free agent signee, one All-American, one Atlantic Hockey player of the year, one Atlantic Hockey goalie of the year, one Atlantic Hockey defenseman of the year, 14 all-conference selections and three all-rookie team members at Army. The 2007, 2010 and 2011 Atlantic Hockey scholar-athletes of the year were recruited by Haberbusch.

Haberbusch was an assistant coach at Iona College for one season prior to going to Army. He served as an assistant at the University of Findlay from 1997 to 2002. He played college hockey at Fairfield University from 1989 to 1993, and was a four-year letter winner at center and left wing.

Haberbusch, who grew up in Montclair, N.J., graduated from Fairfield with a bachelor's degree in political science in 1993. He earned his master's in education from Findlay in 1999. Haberbusch and his wife Molly have a daughter, Shelby.