Hamilton Receives Largest Gift in Its History
---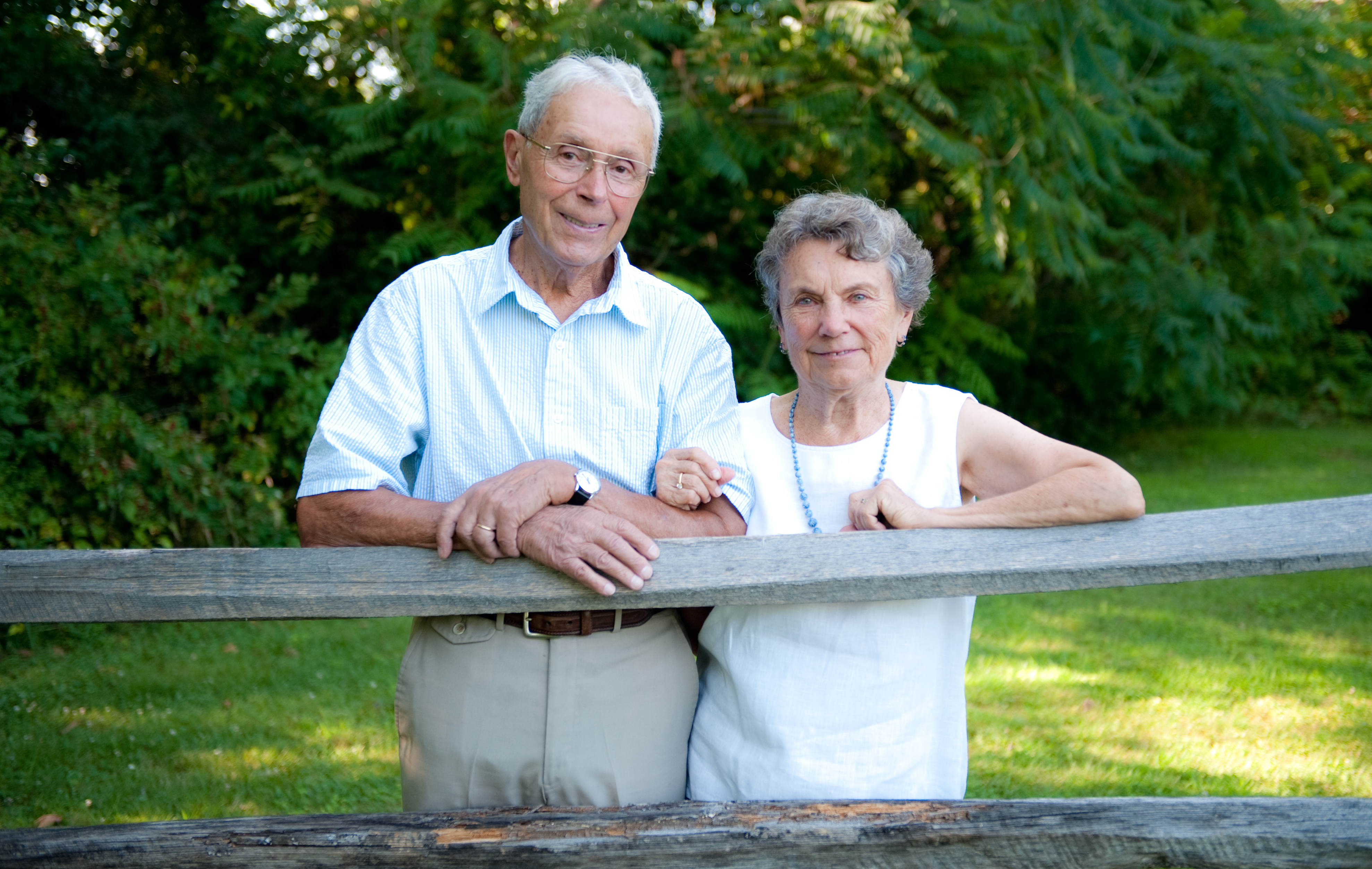 Hamilton has received notification from the SunUp Foundation of a $16 million donation, the single most generous act of philanthropy in the college's history. Edward '46 and Virginia Taylor, directors for the foundation, recently informed the college of the commitment, which will establish Hamilton's largest financial aid endowment and provide support for faculty research in the sciences and new arts facilities.
The previous single largest contribution to Hamilton was made in 2007 by Wendy and Keith '50 Wellin to build a new museum of art. Construction of that facility started in June.
"SunUp's magnificent gift comes as Hamilton is preparing to celebrate its bicentennial," said President Joan Hinde Stewart. "It will be as transformative for Hamilton as this college has been for students over the past 200 years. I have enjoyed witnessing the Taylors' enthusiasm in directing SunUp's generosity to Hamilton's students and faculty. We are looking forward to welcoming Ted and Ginnie back to campus this September when we dedicate the Science Center in their honor."
The SunUp Foundation was established in 1999 with royalties from the patent on Alimta, an anti-tumor agent Taylor developed in collaboration with Eli Lilly and Company. The gift to Hamilton was made by SunUp's board of trustees, and in particular by Dr. Taylor, in appreciation for the education and direction he received at Hamilton.
"It can be a cliché to claim that teachers change lives," said Dean of Faculty Patrick Reynolds. "In this case, however, Taylor's relationship with his Hamilton professors profoundly altered the direction of his career and ultimately led to a lifework that has improved the quality of life of untold cancer patients."
"The Taylors have directed their generosity toward Hamilton's most pressing needs, especially student scholarship aid," said Jeff Little, who chairs the college's Bicentennial Initiatives capital campaign and serves as vice chair of the Board of Trustees. "Their gift will live on in perpetuity through the students whose lives will now be changed by a Hamilton education. It is fitting that the Taylors will allow us to recognize their philanthropy by naming the Science Center for them."
In 2008, a $1 million gift from the Taylors established the Edward and Virginia Taylor Fund for Student/Faculty Research in Chemistry. During the last three summers, with support from the Taylor Fund, 31 students have worked with faculty members, conducting research in organic chemistry, biochemistry and physical chemistry.

Edward C. Taylor '46
Edward C. Taylor arrived at Hamilton in 1942 intending to become a writer. To fulfill a science requirement, he flipped a coin and opted for chemistry over biology. That serendipitous decision led not only to a lifelong passion, but also to a life-saving discovery. "I fell for the subject on the first day," he recalled. His professor, Dick Sutherland, was "extraordinary, the best teacher I have ever had. He took me under his wing, and I became fascinated from day one. He practically tutored me."
Asa McKinney, who earned his Ph.D. from Cornell, was another Hamilton chemistry professor who influenced Taylor's academic direction. Although the College now provides a full range of chemistry courses, from organic and inorganic chemistry to biochemistry and chemical physics, Taylor exhausted Hamilton's chemistry offerings in 1944. On McKinney's advice, Taylor transferred to Cornell to complete an undergraduate degree in the field. "My experience at Cornell would have been different if I had gone there directly. Hamilton was a totally different equation. I was in a class of five at Hamilton and a class of hundreds at Cornell. At Hamilton, I had the experience of practically being tutored by faculty willing to spend time with me one on one."
More than 60 years later, the student who came to Hamilton with dreams of becoming a writer is professor emeritus of chemistry at Princeton University and the inventor of one of the most successful cancer drugs in the world. "I owe my lifelong fascination with chemistry to Hamilton," he explained.
As a doctoral student in chemistry, Taylor became intrigued by reports of a compound obtained from the human liver that possessed a nuclear structure previously observed only as a pigment in butterfly wings. Further research revealed that this liver compound, later named folic acid, was essential for all forms of life.
Dr. Taylor joined Princeton University's faculty in 1954. He had not returned to his earlier studies in folic acid for two decades, when an idea emerged for a new approach to fighting cancer. In 1985, he collaborated with Eli Lilly and Company in creating drugs that use folate-dependent enzymes in the cellular biosynthesis of DNA. This led to Taylor's discovery in 1987 of a compound that he and Lilly developed into Alimta, the first effective drug for the treatment of malignant pleural mesothelioma and for the treatment of both first-line and second-line lung cancer. After five years on the market, Alimta became the most successful new cancer drug, in terms of sales, in the history of the pharmaceutical industry. It is approved in more than 100 countries and is in extensive clinical trials for breast, head, neck and thyroid cancer.
Taylor became emeritus in 1997, having written hundreds of articles and numerous books on heterocyclic and organic chemistry, earning 52 U.S. patents, teaching thousands of students and bringing new promise to the lives of cancer patients worldwide.