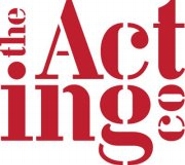 Hamilton College is one of 25 schools selected by The Acting Company to participate in a new national consortium-based performance and education initiative comprised of universities, colleges, public/private high schools and community organizations. Under the lead of Arizona State University, the University of Missouri-Kansas City, Towson University and the State University of New York at Oswego, each consortium will offer professional development opportunities with playwrights, actors, designers, directors and educators over the next three years.
The project at Hamilton will be coordinated by Performing Arts Administrator Michelle Reiser-Memmer and will include participation from multiple departments on campus. "I am excited to be a part of this project. It is an opportunity for Hamilton College to be a part of a new model for touring theatre," said Reiser-Memmer in announcing Hamilton's selection.
"This new initiative continues The Acting Company's 42-year history as America's leading national-touring repertory theatre while adding new emphasis on developing concentrated and sustained relationships with schools and communities," said Earl D. Weiner, the Company's board chairman.
The initial three-year cycle of performance and educational activities will focus on Shakespeare's Julius Caesar and a new play by Marcus Gardley based on the assassination of Malcolm X that has been commissioned by The Acting Company to launch the project. "Race, religion, power, politics and rhetoric are central to both plays," noted Margot Harley, co-founder and producer. Marcus Gardley is a multiple award-winning poet and playwright and a Brown University professor. His play On The Levee was nominated for 11 Audelco Awards including outstanding playwright when it premiered at Lincoln Center.
The new initiative is designed to forge long-term relationships between The Acting Company, universities and communities-at-large. A series of conferences to launch the consortiums will be held from mid-October through early November in Kansas City, Oswego, N.Y., Tempe, Az., and Towson, Md., as part of the first year's design and development process.
Founded by John Houseman and Margot Harley in 1972, the New York-based Acting Company has toured 48 states and 10 foreign countries earning a TONY for Excellence in Theater, Obies, Audelcos and Los Angeles Critics Circle Awards. Kevin Kline, Rainn Wilson, Patti LuPone, Cristin Milioti, Frances Conroy, Jeffrey Wright, Harriet Harris, David Ogden Stiers, Keith David, David Schramm, Hamish Linklater and Jesse L. Martin are among the hundreds of performers who began their careers on tour with The Acting Company.