Hamilton to Participate in University of Rochester Med School Early Assurance Program
---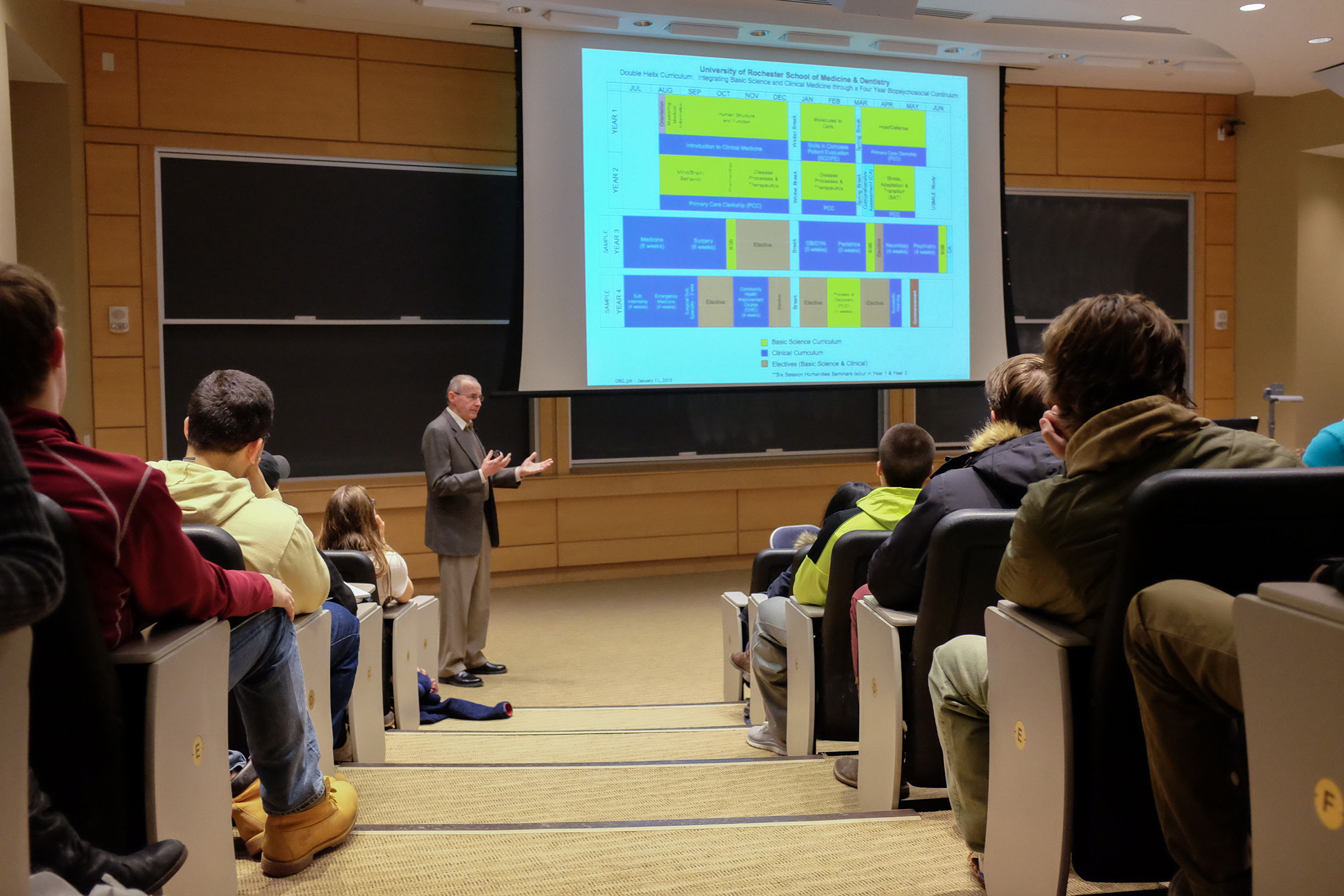 Beginning this year, Hamilton College will become one of only a handful of schools to participate in the University of Rochester's Early Assurance Program, which will give students the opportunity to gain conditional admission to its College of Medicine at the beginning of their junior year. Other participating schools include Amherst, Bowdoin, Carleton, Colgate, Haverford, Middlebury, Morehouse, Spelman, Swarthmore Williams and Xavier.
Besides its exclusivity, the other factor that sets this program apart from others is that students will not be required to take the MCAT examination. In addition, students who are accepted into the Early Assurance Program will be offered a paid eight-week research experience at The University of Rochester between their junior and senior year.
Because of its emphasis on small group learning, the University of Rochester College of Medicine limits its enrollment to 104 students each year. The national average class size for similar programs ranges between 155 and 160 students, while others may have as many as over 300 students. According to Associate Dean for Admission John T. Hansen, the University of Rochester Medical Program takes a "patient-centered approach" to careers in medicine with a strong emphasis placed on "the art of medicine."
Admission is extremely competitive for this unique program. The Rochester College of Medicine Admission Office will be looking for students with superior academic achievement, independent study work, strong reference letters, significant extracurricular activities and sustained participation in medically related activities as well as community outreach. Hansen spoke with prospective applicants about how to make their application stand out in a visit to Hamilton on Jan. 26.
In the end, the primary objective of the Early Assurance Program is to give students the opportunity to pursue other endeavors that will ultimately make them better rounded individuals when they eventually become physicians later on down the road. For example, rather than stressing out about getting into medical school, students would be able to spend their time and energy studying abroad, participating in a capstone project, engaging in the community or broadening their exposure to the social sciences and humanities in general.
Hashem Zikry '13 is enrolled at St. Sinai Medical School through a similar program.