HamiltonExplore Experience by Grace Lee '13
---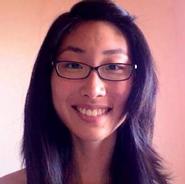 I shadowed Elizabeth Debraggio '07 at the Institute for Education and Social Policy (IESP). I was taken on a brief tour of the office upon my arrival, and for the majority of my shadowing opportunity, I observed Liz at work while asking questions related to her area of expertise. I was curious about what it is like to work in an academic research institution (IESP is affiliated with NYU) and how her education at Hamilton has contributed to where she is now. She told me about the ongoing research projects at IESP, especially about one regarding the potential factors (i.e., socioeconomic status or location in NYC) that could affect the academic performance of immigrants' children. I particularly enjoyed listening in on Liz and one of her coworkers speculating on why immigrants initially live in a particular borough of NYC and later move to another. I couldn't help but chime in with my own hypotheses, and though I doubt that Liz and her coworker actually took my ideas into consideration, they still immersed me into the experience.

Two of my interests, though not primary, are education and research. HamiltonExplore gave me an opportunity to get an inside look at a job that incorporates these two aspects, so that I can pick out specific parts of the field that appealed or didn't appeal to me. I also learned two things: an education from Hamilton can make you very versatile and the intellectual environment that I enjoy at school doesn't have to stop at graduation. I was afraid that I will one day be stuck toiling in a corporate environment, but there are definitely other options for those who are not really into that.

Learn more about HamiltonExplore opportunities for the Class of 2014 on the HamiltonExplore website.