Hamilton's Green Graduation Gowns Noted in Washington Post
---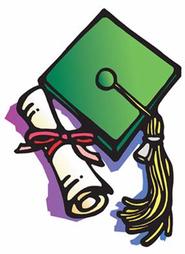 Hamilton was recently mentioned in a Washington Post blog post titled, "Green Graduation Gowns." The post, which is part of the "Campus Overload" blog maintained by Washington Post reporter Jenna Johnson, is about a green initiative by Harper College, which will dress its graduates on commencement day in biodegradable gowns.

According to Johnson, "Harper isn't the only college going green on graduation day. Graduates of Hamilton College in New York will sport 'comfortable 'greenweaver' regalia' made from recycled plastic bottles."

Each of the Hamilton gowns is made from 23 post-consumer recycled plastic bottles that would have otherwise ended up in a landfill.