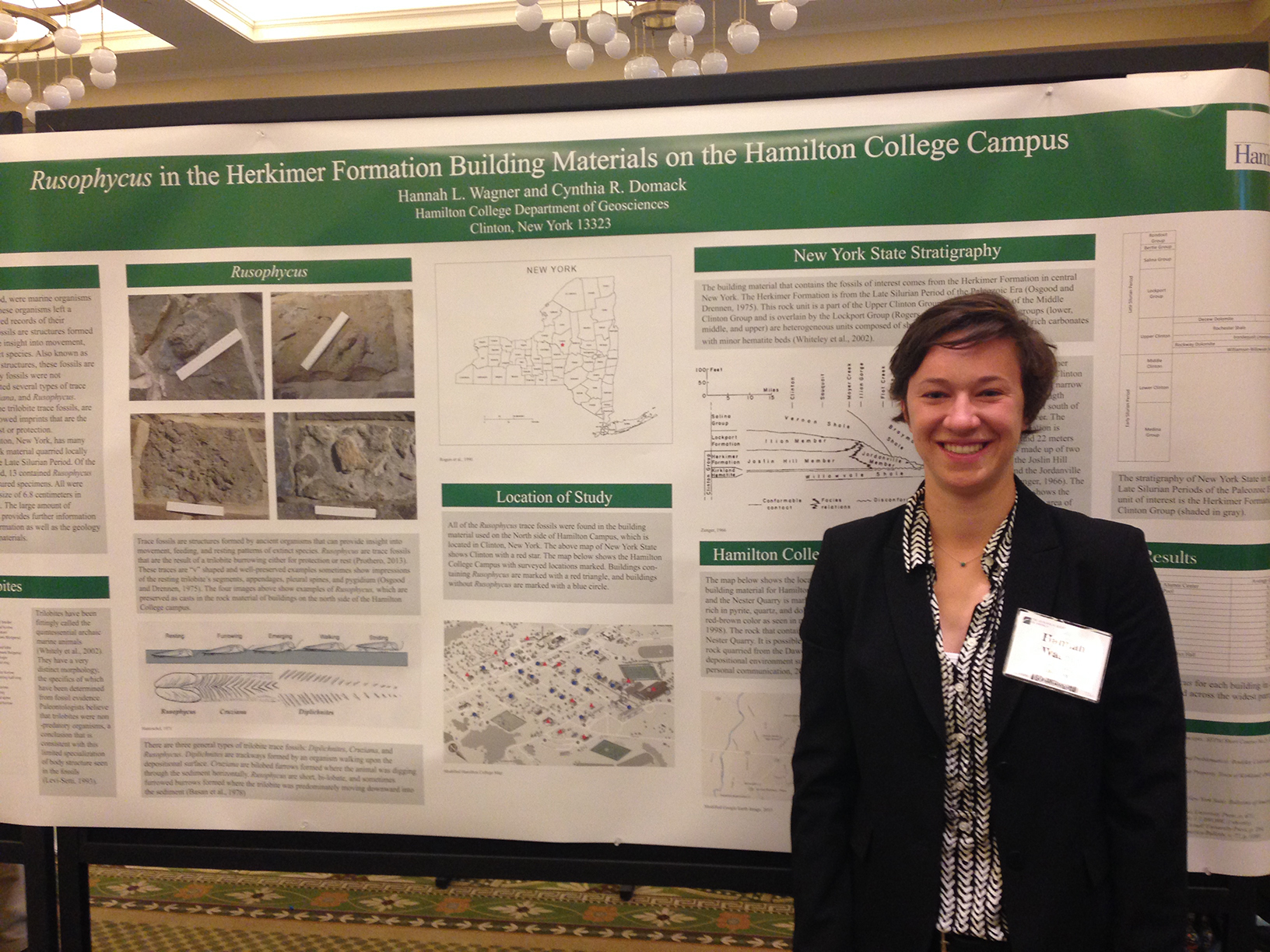 Hannah Wagner '15 presented a poster titled "Rusophycus in the Herkimer Formation Building Materials on the Hamilton College Campus" at the 50th Annual Meeting of the Geological Society of America - Northeastern Section. The conference was held in Bretton Woods, N.H., on March 23-25 and the technical program consisted of symposia, theme and general sessions, arranged in oral and poster format.
The work Wagner presented in the Paleontology/Paleoecology session was based on her Senior Thesis with Professor of Geosciences Cynthia Domack.
Wagner, the daughter of Amy Haury and Mark Wagner, is from Newark, Del., and she attended the Sanford School prior to coming to Hamilton. She will graduate this May with a major in geosciences and a minor in mathematics.