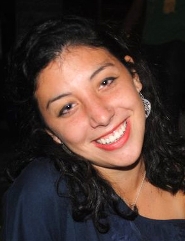 For those who want to spend time abroad, whether to teach, study or volunteer, the wide variety of choices can make it confusing and difficult to compare programs. GO! Overseas, an upstart company based in Berkeley, Calif., helps ease the process of going abroad through a website that compares different programs. Katherine Harloe '12 is spending the summer as an editorial and marketing intern for GO! Overseas, writing articles and brainstorming ways to expand the website. Her internship is supported by the Joseph Anderson Fund through the Career Center.
GO! Overseas is a useful resource for travelers because it caters to people of all ages and experience levels and allows users to openly share their experiences. The organization is working to create an informal forum for those interested in studying abroad featuring a Ratings and Reviews System for people to provide feedback on programs in which they've taken part. At GO! Overseas, Harloe and three other editorial and marketing interns write articles about teaching, studying and volunteering abroad and suggest creative marketing strategies to help build awareness about the organization. These strategies include resources such as bloggers, program providers and travel companies.
Harloe values the experience that GO! Overseas provides her with for several reasons. The position means working in small groups, allowing her to experience what teamwork means in a professional environment. This is Harloe's first internship, so she's learning what it's like to work in an office. GO! Overseas has three managers, and Harloe has had the opportunity to work closely with all of them. After applying, she learned that, coincidentally, one of the managers is Hamilton alumnus Tucker Hutchinson '07. She describes her workplace as relaxed, though she is learning much about the field of journalism and her own work ethic. She says, "I now have a much clearer understanding of how to write outside the academic mode that I am used to, how to market my own writing, and what it really means to be a journalist today."
During her internship search, Harloe was attracted to GO! Overseas for its relation to her interest in journalism and for its Berkeley location. Having spent an academic year abroad—first in India then in Paris—Harloe, a comparative literature major, felt especially compatible with the internship because it would allow her an opportunity to brush up on her English writing skills while reflecting on her experiences abroad.
Harloe has a lot of family in California, and so she is enjoying the time that she spends there, despite her busy, full-time schedule at GO! Overseas. She is becoming better-acquainted with different elements of life in San Francisco and is happy to see her relatives on a regular basis. Harloe is also sharing an apartment with fellow Hamilton student Elsie Love '12.
Harloe's internship with GO! Overseas has given her experience in journalism and allowed her to explore a new city. She is grateful for the grant that has enabled her to take this adventure and embark on such a valuable learning process: "The funds that Hamilton provided to cover the expenses of this internship are truly invaluable to me – they have given me the chance to spend time with people that I love, and to really get to know a place that I have always loved but am, in a sense, re-experiencing as a young, independent adult."
Katherine Harloe is a graduate of Hugh C. Williams High School in Canton, N.Y.