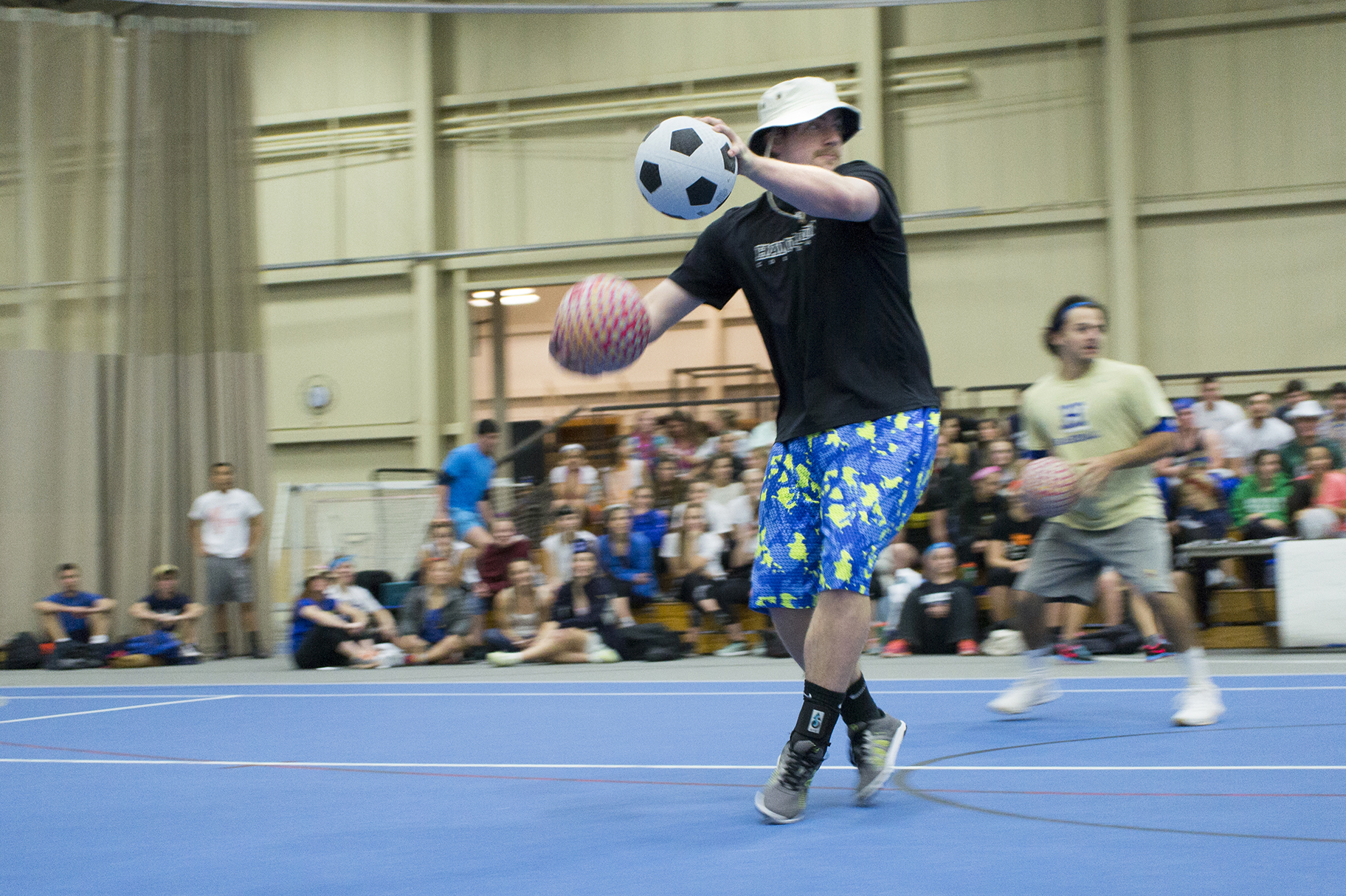 More than 160 students geared up for some fierce competition on Nov. 15 as Hamilton Association for Volunteering Outreach and Charity (HAVOC) hosted its 13th Annual Dodgeball Tournament. The event raised more than $775 for Hamilton's first Team IMPACT player, Sophia Johnson.
Sophia is a 12-year-old girl from Newport, NY, who was matched with the women's field hockey team by the non-profit organization Team IMPACT. The non-profit pairs children who are fighting life-affecting illnesses and their families with college sports teams to foster a supportive relationship. Sophia, who is fighting medulloblastoma, has been a part of the Field Hockey team since the start of its fall 2014 season.
Prior to the start of the event, participants took to the floor to warm-up, stretch out, practice throwing technique, and most importantly, size up their competition. The tournament began with a costume contest; in the crowd participants sported banana costumes, hula skirts, camouflage, ninja outfits and funky animal ears in hopes of winning best costume. Campus celebrity judges Gabe Rivas '16 and Bon Appetit employee Marge Petteys were impressed with creativity.
The 24 teams competed in five-minute games in a double-elimination tournament. The crowd seated on the bleachers, waiting for their matches to start, was treated to some exciting spectating. Many close games brought out the 'oohs' and 'ahs' as players placed exacting throws at opponents or made clutch game-saving catches.
Hannah Withiam '16, a member of last year's winning team said, "I look forward to the HAVOC dodgeball event every year because I love spending a Saturday afternoon playing with and against my friends in such a fun environment --although I can't help but get competitive during the games. This year was particularly special because Sophia and her family were actually at the event," Withiam noted. "Her presence gave us a better understanding of the real reason we participate, and even though my team lost, I hope that our spirit brightened Sophia's day."
Ultimately, "The Blue Ballers" captured the title of dodgeball champions.