HAVOC Marks 14th Annual MLK Jr. Service Day
---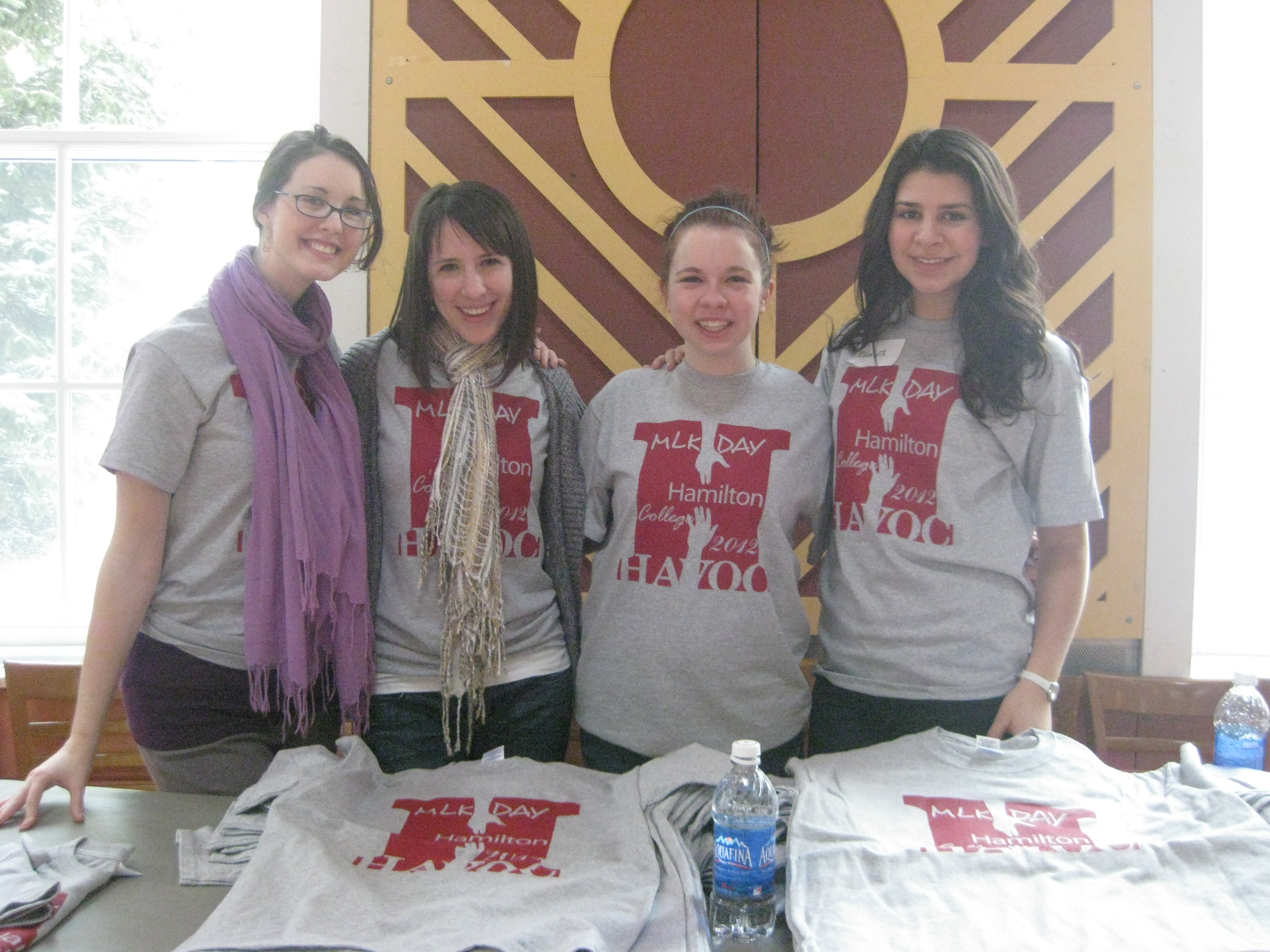 More than 100 students went out to serve the local community on Saturday, Jan. 21, for Hamilton's 14th annual Martin Luther King Jr. Service Day. Hamilton Association for Volunteering, Outreach and Charity ( HAVOC) sent groups of students to 17 different sites to volunteer for the afternoon.
The student volunteers were featured in a Utica Observer-Dispatch article on Jan. 21.
Students volunteered at a variety of non-profit organizations, doing everything from spending time with the elderly to helping feed the hungry. Thanks to the site coordinators, students were able to choose from a number of sites that allowed them to pursue different interests. Volunteers cared for animals at the Rome Humane Society, played games with elderly residents of the Lutheran Home in Clinton, shoveled snow for the Johnson Park Community Center in Utica, and sorted and prepared food at Hope House, a soup kitchen in Utica, among other activities.
HAVOC, which is entirely student-run, sends volunteers to sites every week during the school year. Larger, annual events like MLK Service Day are especially popular, however, because they give busy students a chance to get out and make a difference without having to make a regular commitment.
HAVOC Director Danielle Lashley '13 said that MLK Service Day is an important way to build a positive relationship with the community. "Sites are always so excited to have Hamilton students come get involved. I think the event is so successful because people have a great experience and want to continue building upon that," she remarked.
MLK Service Day is a wonderful way for new students to get involved with HAVOC and demonstrate a sense of communal responsibility. Hamilton staff also had a service day in honor of Martin Luther King Jr. this week. Thanks to the organization through HAVOC and the commitment to service from all the volunteers, Martin Luther King Jr. Service Day was once again a success.

Utica Observer-Dispatch photo gallery of Hamilton student volunteers.