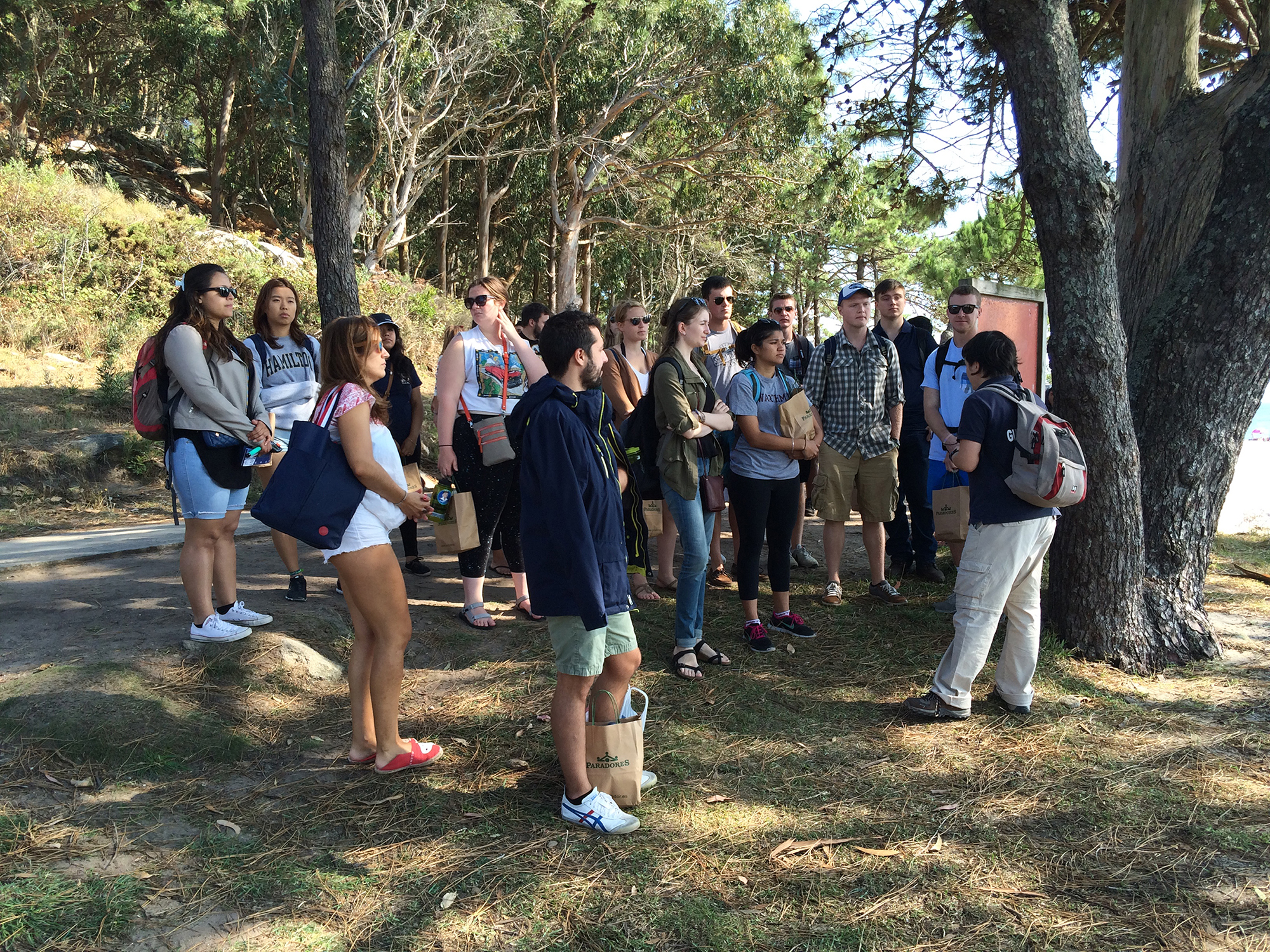 Twenty-four students from Hamilton College and several other colleges (including Williams, Swarthmore, Davidson and Grinnell) visited Galicia last week as part of Hamilton's Academic Year in Spain.
During the 12-day orientation at the beginning of each semester, students are introduced to the diverse dimensions of Spanish life (languages, landscapes, local communities). The orientation finishes with a five-day trip to one of those diverse communities, on this occasion Galicia in the northwestern corner of the Iberian Peninsula.

The orientation trip offers the students the opportunity to get familiarized with some of the cultural and historical layers of Spain. As part of this trip, they visited an archaeological site of a first century BCE Celtic castro; they saw the Roman ruins at an old monastery in Santiago; they visited the grand cathedral in Santiago after having walked several miles of the famed Camino; they went on a short boat ride around the rias, experiencing the importance of seafood production in the area; and they visited a national eco-preserved island and learned about the local flora and fauna species.
This trip was also an opportunity for the group to get acquainted among themselves in Spanish. As part of the trip all students must take a language pledge, committing to speak Spanish all the time. This is part of what has made HCAYS a very successful program for many years now.