HEAG Hosts Soul Purpose Symposium
---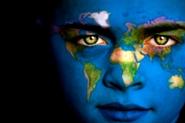 On Friday Nov. 5, Hamilton College students will have a chance to connect with the largest social movement in history: the movement for a thriving, just, sustainable world. The multi-part event, "Soul Purpose," is designed to help students unleash their generation's potential to determine what kind of world will be left for the next millennium. The event begins at 7 p.m. in the Annex with free food from the Indian Cafe followed by Awakening the Dreamer at 7:30 p.m.
The first part of the event is a workshop presented by Melodeego (a band performing later Friday) called Awakening the Dreamer, Changing the Dream, created by the Pachamama Alliance (awakeningthedreamer.org). Through music, lively interaction, personal reflection and videos featuring speakers such as Desmond Tutu, Majora Carter and Julia Butterfly Hill, participants of this two-hour workshop are inspired to reconnect with their deep concern for our world, and are empowered to make a difference.
Will Thoreson-Green '12, who attended the event last year, said, "Awakening the Dreamer helped me explore the emotional and spiritual connection I have with nature, allowing me to understand environmental issues on a whole new level."
The first 50 people to arrive at the symposium will receive free hand-woven bracelets made by indigenous women of the Andes. Soul Purpose is sponsored by HEAG, the Chaplaincy, Amnesty International, HAVOC and SFIPHA. Participants are encouraged to arrive before 7:30 p.m. since the symposium is best experienced as a whole.