Heekin and Lloyd Collaborate on Wordplay
---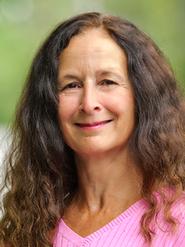 Professor of Dance Elaine Heekin collaborated with Richard Lloyd, lecturer in dance and movement studies, to create Wordplay, which was shown Dec. 4 on the Colgate campus. The project was the result of a vocal workshop Lloyd offered to Colgate students.
In the workshop, students created sound structures by using excerpts from such digests as the Journal of Modern Literature, the International Monetary Fund's IMF Survey Magazine and MacTech: The Journal of Apple Technology. They used quotes that might have meaning to only a few professionals in the respective field to create a sound piece that was then recorded and mastered into a finished product.
According to Heekin, "New meaning and structure was therefore acquired from their material by the utilization of the rhythms and repetitions found in their chosen sentences, irrespective of sense."
Heekin directed the project, guiding the students through the process and fusing the pieces together with movement transitions.