Helmer Coaches Management Team for Presentation
---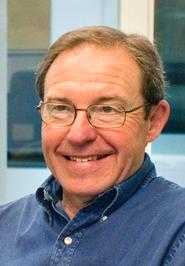 Jim Helmer, Oral Communication Center director, recently coached a nine-member management team from Keolis Commuter Services in preparation for a major oral presentation to the Massachusetts Bay Transit Authority (MBTA). He spent a week in Boston working with the Keolis team, which included four French citizens employed by Keolis operations in Europe and Australia.
The oral presentation, presented to the MBTA on Sept. 24, was the follow-up to the 500-page written proposal submitted by Keolis in their bid to manage and operate Boston commuter rail services. Helmer said the Boston commuter rail contract, one of the largest of its kind in the U.S., is worth $330 million per year, or nearly $4 billion over the 12-year term of the contract.
Helmer guided the team in crafting a 40-minute presentation that would complement the largely technical written proposal by focusing on the management team, showcasing their experience and expertise, their ability to work as a team, and key elements of their approach to managing the Boston system.
He worked through all the basics: analyzing the audience and situational factors, focusing the message, selecting and organizing supporting material, weaving in the argument, coordinating the presenters' individual pieces, conceptualizing and integrating PowerPoint slides, sharpening the language, and building the presenters' command of the content while allowing them to find their own voices.
"We know that careful attention to these presentational strategies and skills is critical," Helmer observed, "but it's still reassuring to see what we teach at the OCC every day validated in the outside world."