"Historians Against Slavery" Founder to Speak
---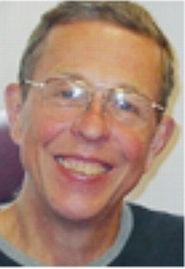 Historian James Brewer Stewart will present a lecture titled "Abolishing Slavery in Lincoln's Time and Ours: Toward the Development of a 21st Century Abolitionist Movement" on Friday, April 6, at 4:15 p.m., in the Red Pit. The lecture is free and open to the public.
Stewart, James Wallace Professor of History Emeritus at Macalester College where he taught for 40 years, is the founder of Historians Against Slavery, an organization dedicated to using historical knowledge and perspective to understand and combat modern slavery.
Stewart is the author of many articles and books on slavery and the abolitionist movement including Abolitionist Politics and the Coming of the Civil War (2008) and Venture Smith and the Business of Slavery and Freedom (2009) He has also written biographies of well-known opponents of slavery Joshua R. Giddings, Wendell Phillips, William Lloyd Garrison and Hosea Easton.
The lecture is sponsored by AHI Undergraduate Fellows.