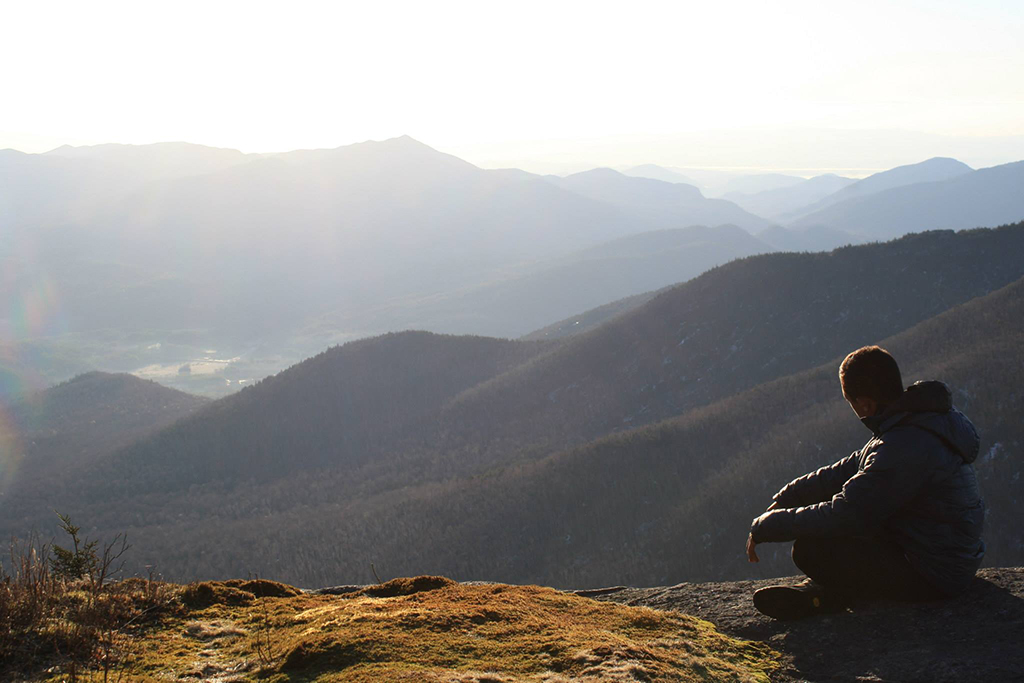 A group of Hamilton Outing Club members led by Emma Reynolds and Madison Atterbury, both '17, took to the Adirondacks for a sunrise hike of Cascade Mountain on May 1 and 2.
Atterbury described the peak, "Cascade is one of the most easily accessible peaks in the Adirondacks which made it a really good choice for doing a nighttime hike because it's not that long. It's steep, but short, so you're climbing pretty much continuously but then all of a sudden you're just there at the top."
The leaders were inspired to offer a sunrise trip by a poster hanging on the walls of the Glen House–the Outing Club's home on campus. "My co-leader and I had seen a panoramic photo in the Glen House of what the sunrise looks like from Cascade. Since Cascade is in the middle of the Adirondack High Peaks, you are treated to 360-degree views of many of the most spectacular peaks in New York from the summit" said Atterbury.
Taking advantage of mild weather and a forecast for clear skies, the group left campus on Friday night and made their way up to the High Peaks where they camped for the night. They woke up at 3 a.m. in order to start the hike up. After two hours of hiking, the group began to see signs that the sun had started to approach the horizon.
"Since we were on the west side of the mountain, we could turn around and see the light on the mountains behind us even though we were still in the shadow and darkness ourselves which was really cool," said Atterbury. As the group hiked up and over the summit, they made their way into the sunlight. Atterbury described the moment that was for many the highlight of the trip saying, "we climbed up on the west side of a completely bald peak in darkness and so when we scrambled up and over the summit, we found the rest of the peak bathed in golden pre-dawn light, which was absolutely beautiful."
After spending some time on the summit enjoying the view, the group descended, enjoyed a filling brunch at the well-loved Noonmark Diner, and returned to campus.