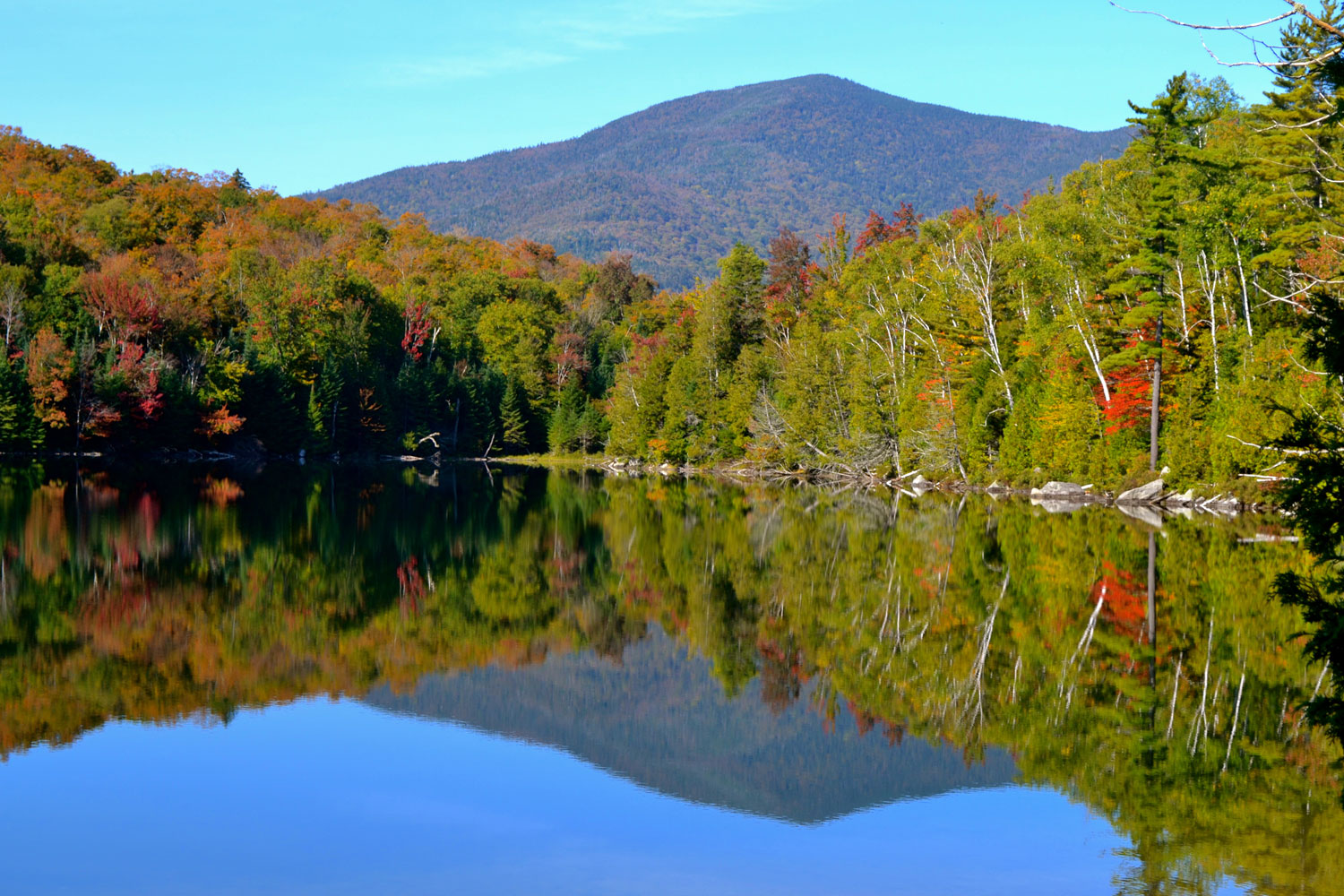 On Friday, Sept. 20, the Hamilton Outing Club launched the annual 46 Peaks Weekend for the campus community, as different groups of students, staff and faculty members attempted to summit all of the Adirondack High Peaks by Sunday, Sept. 22.
This year marked a tie of the most peaks reached in HOC history with 43 of the 46 peaks summited. Every year since 1995– the first year that HOC proposed the challenge – last-minute complications or unforeseen obstacles have prevented the groups from collectively reaching all 46 peaks. This year was no exception. Still, having tied the most peaks ever, Assistant Director of Outdoor Leadership Sarah Jillings and the entire club are "jazzed about it."
The value of the experience matters more to the individuals participating than any statistic. Usually held later in the fall, the 46 peaks trips give students a chance to take advantage of Hamilton's proximity to the Adirondack Park. Since the establishment of the region in 1892, the vast area of land exists today as a haven in the Northeast for hikers, kayakers, climbers and all lovers of the outdoors.
Given the intense academic experience on the Hill, sometimes students can forget the natural beauty of the surrounding upstate geography. Only a few hours away from campus, the 46 High Peaks in the Adirondack represent the mountains close to and over 4,000 feet. The nature of the weekend appeals to a multitude of students: options range from beginner day hikes to more intense 2-night camping trips. The physical challenges on the trip gave students like Jess Sofen '16, who camped Friday night and hiked both Blake and Colvin peaks on Saturday, the chance to "get a break from the stress of academics and a hectic everyday schedule."
The off-campus bonding brought together individuals that might not otherwise connect. "It was a great time to meet a group of students I honestly probably wouldn't have hung out with otherwise," said Sofen. The trip also offers the chance to cross off a highly recurrent item on a typical Hamilton student's bucket list. "As a senior, it was my last chance to participate in this opportunity … I couldn't pass it up," said Jimmy Nguyen '14.