How I Got My First Job: Kate Hails '10
---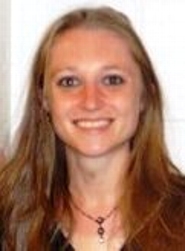 I decided to major in psychology at Hamilton because I was fascinated by the academic material. When I declared my major as a sophomore, I didn't have any specific idea of how I might translate my academic training in psychology into a future career. In fact, I had originally rejected the idea of pursuing a PhD in clinical psychology because I didn't think I was very interested in research and I thought the programs would be too competitive for me. However, when I entered my senior year and started trying to figure out exactly what I could do with a B.A. in psychology, clinical research assistantships started to seem like a great option--a way to gain research experience as well as work with a clinical population. I hoped that this kind of job would help me figure out what kind of graduate program would be a good fit for me (a more research-based PhD versus a more clinically oriented PsyD).


Unfortunately, I worried that my chances of being offered one of these kinds of jobs was very slim. I didn't have a lot of research experience, and I knew that I would be competing with other candidates from large research universities who had worked in labs with "big-name" psychologists and who had already published articles in academic journals. While it may be that my lack of research experience dissuaded certain labs from offering me an interview, I was happy to discover that what most employers valued above specific research experience were the skills that I had obtained more indirectly through my four years at Hamilton--organization, time management, communication, teamwork, and many others.


Because I was so worried that I wasn't a competitive candidate, I applied for every psychology-related research assistant job I could find. I searched for job postings on general career websites and compulsively combed the job postings of major research hospitals and universities. I didn't hear back from most of the places I applied, especially those that I applied to through a career website (I was much more successful when I was able to send my resume and cover letter to a specific person). Although I was discouraged, I just kept on applying to more places until I was eventually offered some interviews.


Now, I work at the Depression Clinical and Research Program at Mass General Hospital as a clinical research coordinator. My job is a two year position, after which time most people go on to medical school or to pursue PhDs in psychology or related fields. I couldn't have asked for a better post-graduate job. I interact with patients every day, and also get valuable exposure to the world of research--writing submissions to the Institutional Review Board, even helping write manuscripts to submit to journals. Although I'm still not certain about where my academic or career path will go from here, this job has really helped me narrow my interests and figure out what it is I truly love to do, which is help patients with severe mental illness get better--either directly, by listening to their story and placing them in a treatment study that helps alleviate their symptoms, or indirectly, by contributing to the scientific research that eventually helps develop new and innovative treatment for patients with treatment resistant psychiatric disorders.
Recently, I have taken on another responsibility at my job: interviewing and hiring new research coordinators who will start this summer. It has been a valuable experience to be on the other end of the interviewing process; I've learned so much about interviewing skills, communication, professionalism, and group dynamics. I have discovered two courses of action that I think are beneficial to applicants in this field. First, it is usually a good idea to follow up on your application, especially if you have a specific idea of what your top choice is. It would never look bad to just make sure your application has at least been received. With that said, there are ways to do this that are more appropriate than others. I've seen people write in their cover letters things like, "I will follow up with you to schedule an interview in one week," which seems very presumptuous and a little off-putting to me!
My second piece of advice is that it's okay to ask for feedback about an interview. With every candidate we bring in for an interview, we have an in-depth discussion of the candidate's strengths and weaknesses and why or why not we should hire him or her. Our program coordinator keeps detailed notes about this for every person so that she can give them feedback about why we had to say no to them. The feedback could be extremely valuable for some people, especially those who are relatively new to interviewing and don't know how they are coming across in the interview. The most important thing I've learned through my own interviews and through interviewing others is how important it is to be yourself. That sounds cheesy, but at most interviews, the same basic questions get asked over and over again. People usually answer these questions in pretty similar ways, thinking there's a "right" answer, and to some extent there is. I've found that providing specific examples to back up what you're saying can really help make a candidate stand out and let his or her personality shine through.