How I Got My Internship at the Whitney Museum of American Art
---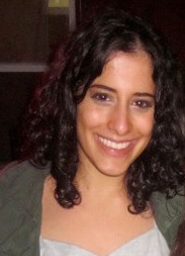 Ever since enrolling in my AP Art History class my junior year of high school, I knew I wanted to pursue a career in the arts world. After having a variety of art-related internships the past three summers, working at the Richard Gray Gallery and the Art Institute in Chicago, and the Rubin Museum and New York City Opera, I decided this past December that I wanted to try to work at my most favorite museum, The Whitney Museum of American Art.

I found the internship initially through an online search of New York City museums. I ended up applying for internships to a few of the places I found on the initial search, as well as with the Whitney. The application included a resume, official transcript, letters of recommendation, a short statement on which departments I was interested in working in, as well as one page on why I was interested in interning at the Whitney. I was able to put my application together quickly. I had already gone over my resume with the Career Center a few months before, and had my letters of recommendation and transcript on hand. For the two written pieces, I did a lot of web research on the museum's history, past exhibitions that I had visited, as well as the descriptions of the various departments.
The next step of the application process was the in-person interview. I found out at the end of February that I was selected to move onto the interview round. I went to New York over Spring Break and met with the head of Human Resources at the Whitney. The interview consisted mainly of questions asking why I would be an asset to the museum staff, why I wanted to intern at the museum, as well as discussing the past internships I've had and what I've learned from them. After a month, I received a call from the head of Human Resources telling me that I received an internship in the Development department.

Simultaneous to the application process for the museum, I was also applying for summer funding from the Career Center. I went to one of the funding information sessions early on in spring semester and found out that I was eligible for a number of the offered funds. I applied to the Kevin W. Kennedy '70 Internship for the Arts Fund, as well as The Richard & Patsy Couper Grant. I interviewed for both funds, and a day after I found out about my internship with the Whitney, I found out that I had received funding from the Kennedy fund as well.

For more stories like this, visit the Career Center homepage.