How I Got My Internship by Janine Barlow '13
---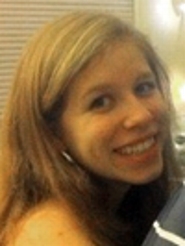 Two months into my sophomore fall, I wasn't particularly concerned with finding an internship for the next summer. I checked HamNet from time to time, but relevant jobs were not yet surfacing for me no matter what website I checked. I learned quickly that the search for any job or internship begins with more than finding listings at which to throw my resume and cover letter.

At the urging of my parents, I attended a panel in New York City over fall break for Hamilton alumni in the world of publishing. I went with a friend and did what I hope every enterprising Hamilton student does at these events, which is to eat a lot of really excellent cheese. The panel was excellent too. Two writers, a literary agent, an editor, and a publicist explained the many stages of the creation of a successful book. Elizabeth Evans '02, a literary agent for the Jean V. Naggar Literary Agency, described her job with such enthusiasm and genuine happiness that I was soon having visions of my own happy life as a literary agent. After the panel, I banished my shyness just long enough to strike up a short conversation and ask for her business card.

I will always recommend attending events like these for people at any stage in the job search. The people at the event go because they are interested in talking, so you don't have to be afraid of them. This is especially true of the alumni who travel back to campus for panels and speeches. They have reached out, and they expect and want you to reach out too. Even if you speak only very briefly, this sets up a fantastic opportunity to e-mail them later.

Sending the networking e-mail to Elizabeth that ultimately led me to meet with her and apply for an internship at JVNLA was fairly nerve-wracking, but it would have been much more so if I hadn't had an opening paragraph that explained how I knew her. That kind of opening will make the rest of any e-mail much smoother, and it makes a recipient more likely to read the rest. I spent so much time crafting that e-mail and I am happy I did.

I met with Elizabeth and the rest is history. My internship provided me with a useful and enjoyable experience at an agency and the opportunity to meet even more wonderful people, but some of the most important lessons I picked up over the process were lessons I learned in the finding stage. The earlier you start networking, the sooner you will learn them too.

Find resources for finding an internship on the Career Center website.