How I Used my School Breaks to Explore Careers
---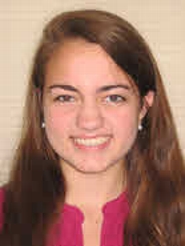 I'm really into making to-do lists and having clear plans. So when I finally admitted to myself last semester that I didn't have any idea how to plan for my future career, I got a little nervous. I called the Career Center to make an appointment, hoping that I would be able to discuss my broad range of future career ideas with a counselor. I was also hoping for feedback and suggestions about the steps I should take now to refine my career interests. I gained much more from my meeting than I expected. I particularly liked the suggestion of doing informational interviews with people in the fields in which I am interested. I also came away with the names of Hamilton parents and alumni who have careers in these fields.
Over winter break I contacted and spoke with many of these individuals and they graciously provided me first-hand information about their fields. I also sent out emails to family friends and professionals in my area whose careers match my interests. The Career Center has a Networking Guide that outlines important information to include in this type of email, and writing it was much easier than I thought it would be. I included my affiliation with Hamilton College, my academic and personal interests, and how I felt these interests would match well with a career in that contact's field. I also wrote that I was hoping to learn more about the field and requested either a personal or phone informational interview. Of the 12 people I emailed, eight responded. In the span of just a few weeks, I met with or spoke on the phone with each of these individuals.
The Networking Guide also includes sample questions and tips for conducting these meetings. From these interviews, I learned why these individuals became interested in their fields, what they enjoy most and least about their careers, and the future outlook for the field. I also asked for recommendations of things that I can do now (or this summer) to learn more about these career paths. Suggestions ranged from taking specific summer classes to doing summer research to observing professionals in a variety of settings. Several of those that I interviewed offered to let me observe them over spring break or summer. Others knew of great places in my area that would let me observe over these breaks.
While I still am not completely certain of what I want to do in the future, I feel better about it now than I did just two months ago. I am exploring my interests in an easy and fun way, learning more about what I want for my future, and narrowing down my choices little by little. School breaks have worked out perfectly for conducting interviews and observations. While one perspective does not tell the whole story, the summation of the interviews I have conducted have provided me with a lot of insight. Best of all, looking at all the things painlessly crossed off on my to-do list tells me I'm getting closer.