Howard D. Morgan '84 Appointed Chair of the Parkinson's Disease Foundation Board
---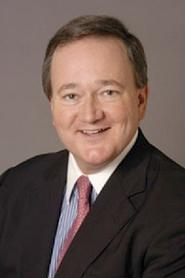 Following a meeting of the Board of Directors of the Parkinson's Disease Foundation (PDF), the election of Howard D. Morgan '84 as Chair was announced. He will be succeeding Page Morton Black, who now holds the title of Chairman Emeritus. Morgan joined the Board of Directors in 2004 as a member of the executive committee and as Chair of the Audit Committee.
"PDF has a rich tradition of funding the best research and offering innovative educational and advocacy programs. By building upon this foundation, my colleagues and I seek to accelerate progress for the people who are most invested in our success – the people who live with Parkinson's disease each day," said Morgan, from a press release on PR Newswire.
The Parkinson's Disease Foundation has been working since 1957 to fund promising research with Parkinson's disease as well as provide educational programs and services to those living with the disease. It has donated $100 million to leading scientists conducting research and $42 million to education and advocacy programs since its' founding, according to the foundation's website.
Morgan also serves as Co-President of Castle Harlan, Inc. and has more than 25 years of experience in the private equity field.
Morgan graduated from Hamilton in 1984 with a degree in mathematics and government. He was a member of Alpha Delta Phi and the men's rugby team. He went on to earn his MBA from Harvard Business School in 1988.