Hugh Sampson '71 Has Research Featured
---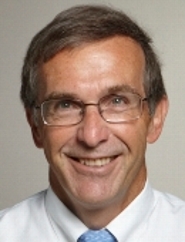 Hugh Sampson '71 was interviewed for the article "New Rules for Food" in the Dec. 7 edition of The Wall Street Journal. The article outlines the clinical guidelines that The National Institute for Allergy and Infectious Diseases released for diagnosing and treating food allergies. Sampson, director of the Jaffe Food Allergy Institute at Mount Sinai Medical Center in New York and one of the authors of the guidelines, specified that blood and skin tests are not enough to test for allergies. "It takes a combination, and in some cases an oral food challenge," he said, in order to get a correct diagnosis. Sampson also discussed many patients' practice of avoiding more foods than necessary in the effort to be safe. "We get patients referred to us all the time who have been placed on very restrictive diets. They may be off 10 or 20 foods. We go through a full evaluation, and it turns out they are allergic to only one or two."

Sampson was also quoted in "The Peanut Puzzle" in the Feb. 7 edition of The New Yorker. He discusses his research and his belief that early exposure to foods may actually help prevent allergies in children, contrary to current theories. "I spent most of my career telling mothers to avoid these types of foods for their babies," he said. "Now we're testing to see if we should advise mothers to give the foods to them." The article also describes Sampson's success desensitizing a patient allergic to milk. By eating baked goods containing milk daily, the patient was eventually able to consume pizza without a reaction.

In addition to director of the Jaffe Food Allergy Institute, Sampson is a professor of pediatrics at the Mount Sinai School of Medicine and dean of Transitional Biomedical Sciences at the Mount Sinai Medical Center. Among his awards are the International Award in Nutrition, the Brett Ratner Award from the American Academy of Pediatrics, an Allergic Disease Academic Award from the NIAID, and induction into the Institute of Medicine of the National Academies. He was listed among the New York Top Doctors from 2001-2010.
At Hamilton, Sampson majored in biology. He was a member of men's swimming and diving and of Theta Delta Chi. He earned his doctor of medicine from the University of Buffalo.