Hunter Chamberlin '95 Wins Florida State House District 58 Primary
---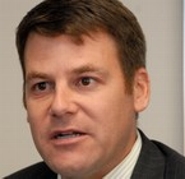 Hunter Chamberlin '95 is running for a seat in the Florida State House of Representatives. Since Michael Scionti, D-Tampa, declared on Dec. 7, 2009 that he was taking a job with the Obama administration, a special election is needed to fill the vacated seat. Hunter defeated his Republican opponent, businesswoman Jackie Rojas-Quinones, in the January 26 primary, and will now take on his Democratic rival, Janet R. Cruz, in the general election to be held on February 23. Florida's District 58 has more than 34,000 registered Democrats and just over 14,000 Republicans.

This is Chamberlin's first run for an elected office, but he has served as a volunteer in several campaigns. His first taste of politics was as a volunteer in George Pataki's gubernatorial race in New York. Chamberlin recently started his own law firm, Chamberlin Patrick, with three law partners. Previously he worked as an Assistant State Attorney for the Miami-Dade State Attorney's Office, including serving in the Career Criminal and Robbery division.
Chamberlin graduated from Hamilton with an English major and a minor in Sociology. He is a member of the Theta Delta Chi fraternity. He went on to receive his Juris Doctor from the University of Miami in 2001.