Inniss Discusses Fugitive Slave at Princeton
---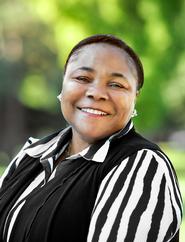 Lolita Buckner Inniss, the Elihu Root Peace Fund Visiting Professor of Women's Studies, presented a lecture titled "James C. Johnson and the Princeton Fugitive Slave Case" on Feb. 25 at Princeton University.
Inniss discussed some of her work on a book of the same name and addressed gender and racial aspects of the case, as well as the history of slavery at Princeton.
Inniss has created a Facebook page featuring her research on James Collins Johnson and slavery in New Jersey.