Hamilton will host an International Writers Festival, featuring readings by poet Christian Bök, poet and visual artist Cecilia Vicuña and novelist Larissa Lai on Friday and Saturday, April 11 and 12, at the Taylor Science Center. All the events are free and open to the public.
The festival will begin on Friday, April 11, at 5 p.m. with an opening reception and book signing. Christian Bök will give a keynote reading and question and answer period, followed by a book signing, beginning at 5:30 p.m., in the Taylor Science Center Wellin Atrium.
Saturday's events will feature individual workshops and lunch with each of the three visiting writers from 10 a.m. to 12:30 p.m. – Bök will be in room 2015, Vicuña in 2048, and Lai in room 1004.
A panel discussion with Hamilton's English faculty and the international writers will take place at 1 p.m. in room 3024.
Cecilia Vicuña and Larissa Lai will read from their work at 3 p.m., followed by Q&A and book signing, in the Taylor Science Center Atrium.
Christian Bök was born in Toronto and is a professor of English at the University of Calgary. His work includes two collections of poetry: Crystallography and Eunoia. His volume Crystallography won the Gerald Lampert Memorial Award and Eunoia received the Griffin Prize for Poetry, and his spoken performances at venues and universities across the country have earned overwhelming praise. He is currently at work on The Xenotext Experiment, which attempts to understand and produce poetry in terms of biotechnology.
Cecilia Vicuña was born in Santiago, Chile, and lives in both New York and Chile. She describes her work as "hearing an ancient silence waiting to be heard." Vicuña is a poet and visual artist and the author of 16 books including El Templo, Unraveling Words & the Weaving of Water, and SABORAMI. Her art has been displayed in The Whitney Museum of American Art and the Museum of Modern Art in New York City. She is the founder of Artists for Democracy, a group organized in the 1970s to work against dictatorships in developing nations.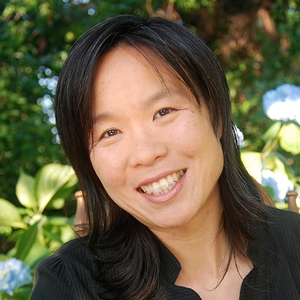 Larissa Lai is an assistant professor in the University of British Columbia's English department. Her first novel, When Fox Is a Thousand (Press Gang 1995, Arsenal Pulp 2004) was shortlisted for the Chapters/Books in Canada First Novel Award. Her second novel, Salt Fish Girl (Thomas Allen Publishers 2002) was shortlisted for the Sunburst Award, the Tiptree Award and the City of Calgary W. O. Mitchell Award. Lai's first solo full-length poetry book, Automaton Biographies (Arsenal Pulp 2010), was a finalist for the Dorothy Livesay Poetry Prize.