Inzer Interviewed on WNYC's The Takeaway
---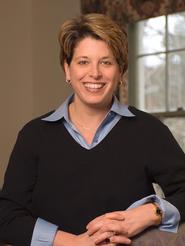 Dean of Admission Monica Inzer was joined by Audrey Smith, dean of enrollment at Smith College, and Kathleen Kingsbury, education correspondent for
The Daily Beast,
for
a discussion of admission and financial aid
issues on public radio station WNYC on March 22. Inzer was questioned about Hamilton's decision to go need-blind and how the move would expand access to Hamilton.
The interview was a segment of the station's morning program,
The Takeaway
, which is heard on dozens of public radio stations across the nation.
Inzer was also recently quoted in a
U.S. News & World Report
article, "
You're In! And Here's a Free T-Shirt,"
that appeared on March 12. She explained how Hamilton has made the decision to alert applicants only online as to the college's decision. "...rejected students did not particularly enjoy being told twice that they didn't get in," said Inzer about the decision not to send rejection letters after posting notifications online.