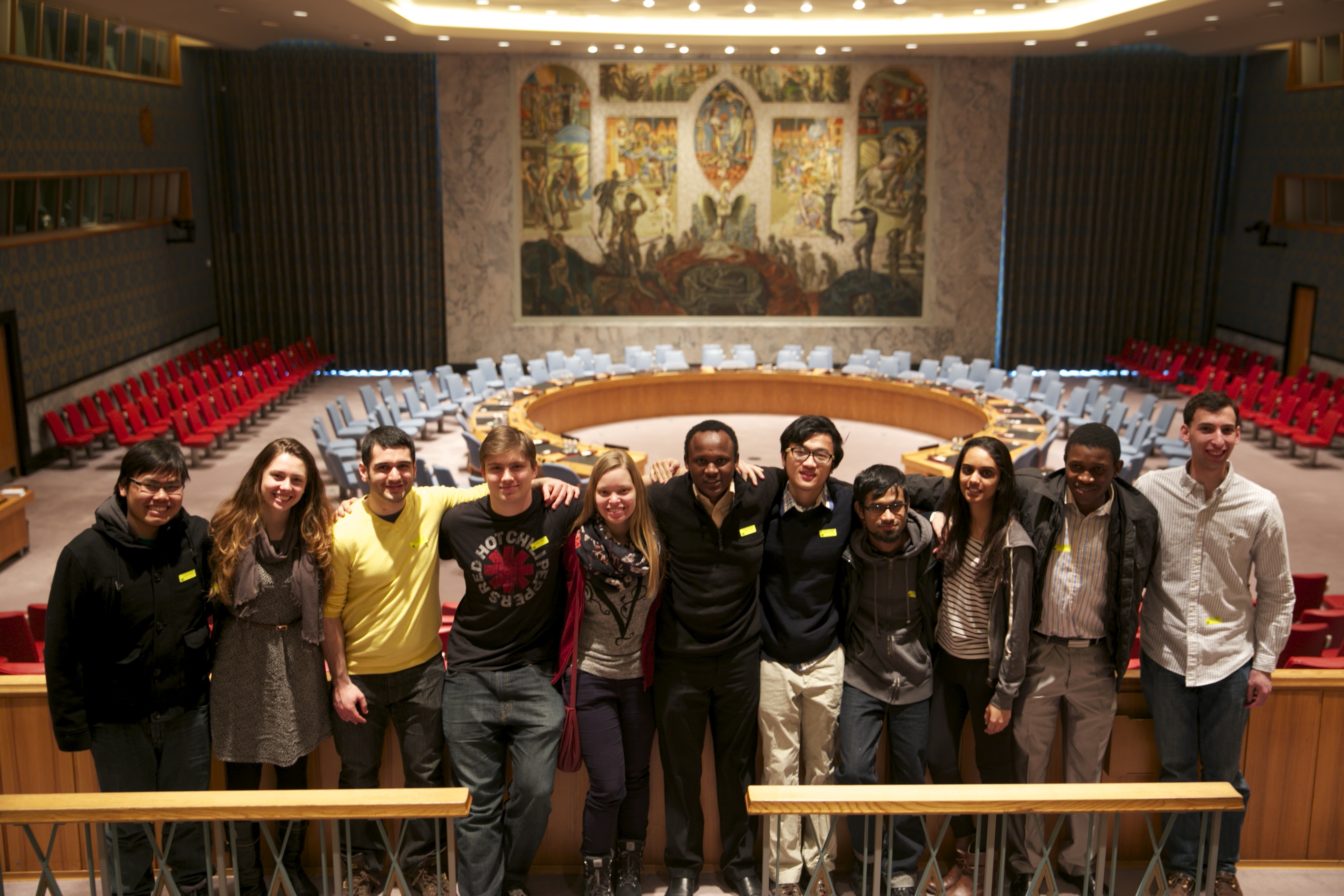 Students in Hamilton's International Students Association (ISA) traveled to New York City on March 18. The trip included visits to the United Nations Headquarters and the Metropolitan Museum of Art.
The U.N. tour included a stop at the Security Council where the students learned about some of the U.N. missions and millennium development goals and the types of resolutions and how they are passed in the General Assembly. They also heard about some of the U.N. health and nutrition programs in countries with food crises or civil war.
The ISA actively serves the interests of Hamilton's international students and promotes awareness of different cultures on campus.