Isserman Discusses Those Preceding Obama in Atlanta Journal Constitution
---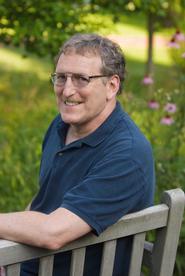 "The face of America today is the face of Barack Obama, an epochal change, whatever happens in the next four or eight years of an Obama administration," said Maurice Isserman, James L. Ferguson Professor of History. In an article appearing in the Monday, Jan. 19, edition of the
Atlanta Journal Constitution,
"Foot soldiers of movement are grateful,"
Isserman expressed his belief that change would not have come without the thousands of other foot soldiers from the movement
"Without their courage and their commitment to making America live up to the best aspects of its democratic tradition, it is impossible to imagine how Barack Obama could be about to take the oath of office as president of the United States. January 20th, 2009 is a moment of triumph for President-elect Obama; but it is also a moment of triumph for Dr. King, for Bob Moses, for Fannie Lou Hamer, and for thousands and thousands of others who were foot soldiers for freedom … who risked their lives in the cause for equal rights and in the end helped to pave the way for Americans to elect its first African-American president. They demonstrated, they registered voters," Isserman said. "They had little and risked all."